Helping People Stay Sober, Out of Prison
By Andrew Garber, Washington Department of Corrections
Published: 06/06/2016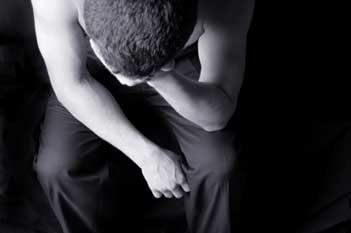 Marko Anderson spends most of his time trying to keep people out of trouble.

He does so by helping drug addicts stay clean, by acting as a parental figure to people who've never had much guidance in their lives, and by rebuilding relationships with friends and family damaged by past deeds.

It's not an easy task, considering many of his clients have long criminal histories. Yet Anderson says being a community corrections officer, CCO, is a perfect fit for him. "Sometimes you fall into things in life, and I'm glad I fell into this job," he said.

Anderson, 34, is one of seven officers recognized as a CCO of the year on May 3 by the Washington Department of Corrections (DOC). His supervisor, Kevin Jones, nominated him. "Sooner or later you find your niche, something that fits you well. That's when you flourish," Jones said. "Marko has found his niche."

It's not a career Anderson envisioned after graduating from Evergreen State College in 2004 with a degree in chemistry and natural science. He'd worked at a variety of jobs when his girlfriend at the time – now his wife – suggested he apply to become a corrections officer.

He did so, and was hired at the Cedar Creek Corrections Center. While there, he was promoted to counselor and then later took a job at the Washington Corrections Center, WCC, as a counselor. By then, Anderson knew he wanted to work in community corrections.

"It's the freedom," he said. "You're able to go out into your community and talk with these guys. You get to interact with them in their own areas, where they are either going to fail or succeed."

He started out as a CCO in Tacoma and later transferred to the Olympia Central Field Office.

Marko Anderson, a community corrections officer in the Olympia Central Field Office

Anderson said most of the people on his caseload have drug addiction problems and he spends much of his time counseling them about the dangers of using drugs, noting that a good friend of his had died from an overdose.

"I try to tell meth users, 'do you know what you're putting into your body? All those chemicals are basically sucking all the hydration out of your face and causing permanent changes and you're going to look like a tweeker. Do you really want to look like that?' "

But his overarching message, Anderson said, is "'you're playing with fire here and you've gotten to the point where the state needs to step in.' "

Birch Nuckoles, who is under DOC supervision, said he's had conversations with Anderson about drug use. "He's helping me with my ability to stay off drugs. It's nice to have someone support you with the hardships and realities of a past life of drug addiction," he said.

"For whatever reason, I've been able to connect with him," Nuckoles said. "He gives me the foundation I can believe in for the future, to stay sober and live a healthy, good life."

Jones, Anderson's supervisor, said he also has a knack for helping the people he supervises to reconnect with their families.

Jones recalled the mother of someone on Anderson's caseload coming into his office. "Her son has been involved with the system for 20 some years. It's been a battle. They don't want to give up on their son but they've really been stretched thin," he said.

"She came in one day after meeting with Marko as a mediator," Jones said. "She said Marko explained to her the struggles that her son is going through because of his addiction and that for the first time, they understood where their son was coming from. That it's not as easy as just saying, 'stop using.' They left with a better understanding of each other."

Anderson also knows how to strike the right balance between helping people get their lives in order, and also holding them accountable when needed, Jones said.

Anderson said his goal is to get the former inmates he's supervising to contemplate their lifestyle and past actions. "If you can actually get them to think about why they are doing what they are doing, and where they are going in life, it will help them in the long run," he said.

He looks forward to getting phone calls from people no longer under his supervision, telling him that they have jobs and new lives.

"To me, being in law enforcement is a privilege," Anderson said. "This is how we move forward in life. The epidemic of drugs in our country is out of control. If there's something I can do about it in my community, maybe it will help."

Andrew Garber has more than 30 years' experience as a reporter at daily newspapers in South Carolina, Florida, Maine, Idaho and Washington. He spent 14 years at The Seattle Times with most of that time as a statehouse reporter covering the governor's office, the Legislature and state government. He joined the Washington Department of Corrections in March 2015.
---