Questions and Answers on Waterless Urinal Systems
By Klaus Reichardt
Published: 06/20/2016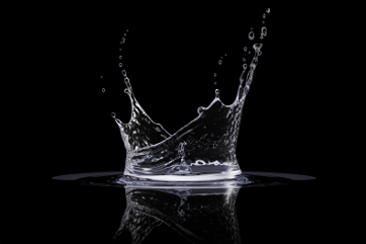 During a recent visit to the state of New Mexico, just about everywhere you go you see signs urging people to "use water wisely." Interestingly, even in the Northern part of the state, which tends to receive the most rainfall, resorts encourage visitors to take "five minute" showers and purchase bottled water instead of drinking tap.

While New Mexico, along with Arizona, parts of Texas, Idaho, Nevada, and of course California tend to have chronic water shortages and water-related problems, other states in the U.S. are not immune. And because of this, correctional facilities around the country are going to be urged – if not required – to take steps to reduce water consumption.

One of the most frequent and often one of the most impactful steps they can take is to install no-water urinal systems. Just consider: the average water using urinal uses about 35,000 gallons of water annually. In a men's correctional facility, this number may be even higher. So as you can see, eliminating these water using systems with units that use no water at all can be very impactful.

However, while the savings can be real, most correctional administrators have a number of questions about no-water or waterless urinals. The following are some of the most common along with their answers:

How does a waterless urinal work?

The system, which is found in all no-water/waterless urinals, is actually quite simple. Urine flows down into a drain insert, referred to as a cylinder trap or just a trap, placed in the bottom of the urinal. From here, the urine drains into a central tube to a conventional drain pipe, just like a traditional urinal. The trap is filled with a small amount of liquid that forms a barrier, preventing sewer odors from escaping into the restroom area.

With some systems, the liquid barrier can last as long as 1,500 uses before it needs to be replenished. The trap may only need to be changed two to four times per year, but this recommendation varies from manufacturer to manufacturer. Correctional administrators are advised to look into how often the trap must be replaced. Some are more costly than others and some of the more costly traps must be changed most frequently.

How do you clean a waterless urinal?

Generally, waterless urinals are cleaned the same way as conventional urinals. Typically, a mild, properly diluted cleaner or disinfectant is misted onto the surface of the waterless urinal or on a cleaning cloth; then, the area is wiped clean. Harsh chemicals are not recommended and can possibly harm the trap insert.

Scrubbing the inside of the urinal is not recommended nor should it be necessary. Because no water is used in their operation, there are fewer deposits or stains left on the urinal.

Are there odor problems associated with waterless urinals?

Waterless urinals stay dry. So contrary to some reports, there is usually less malodor because the dryness inhibits the growth of bacteria. It is bacteria that can cause odor-related problems. In fact, studies have shown that no-flush urinals have about the same or less odor than conventional urinals. According to Julius Ballanco, President of JB Engineering and Code Consulting, Munster, IN, field studies indicate that waterless systems produce no unusual odor problem as long as the manufacturer's recommendations for maintaining the urinal are followed.

This last item is key. When there are odor problems with waterless urinals, it is usually because they have not been cleaned or maintained properly.

What kinds of facilities usually install waterless urinals?

At one time, the majority of waterless urinal customers were schools and universities, large public facilities, and military installations. However, in recent years, as water concerns have evolved globally, we see waterless urinals being installed in all types of facilities, including industrial locations, airports, convention centers, hotels, and correctional facilities.

Are no-water urinals "green?"

For those correctional facilities looking to green their operations and become more sustainable, installing waterless urinals is often a big step in that direction. In fact, many facilities seeking LEED certification select waterless urinals because the water savings are so significant. They can earn if not surpass LEED requirements for reducing water consumption.

How do you shop for a waterless urinal?

There are now several manufacturers in the U.S. and around the world making no-water urinal systems. So finding a waterless urinal is not an issue. Make sure the distributor you are working with or the manufacturer is aware that the systems will be installed in a correctional facility. Some waterless urinals are made for home use, schools, "heavy use," and industrial locations. But most important: do your homework. As mentioned earlier, ask about long-term maintenance costs; charges for the trap cylinders mentioned earlier, as well as other maintenance needs. Some no-water urinals cost far less to maintain than others.

Klaus Reichardt is CEO of Waterless Co. Inc, Vista, Calif. Reichardt founded the company in 1991 with the goal to establish a new market segment in the plumbing fixture industry with water conservation in mind. Reichardt is a frequent writer and presenter, discussing water conservation issues. He can be contacted via email at klaus@waterless.com.
---