The Fourth Element: 16 Ideas For Introductions
By Joe Bouchard
Published: 06/20/2016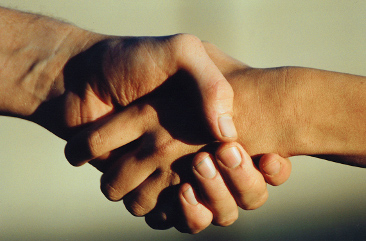 The following is an installment in "The Bouchard 101", a series featuring "Ice Breaker's" designed to promote training awareness and capabilities in the corrections industry.

Saying hello in a group of people is difficult for many people. When we introduce ourselves, we sometimes become self-conscious. Often, we get too involved in saying things perfectly. During introductions, we should really take time to learn about others in the classroom. Also, odd questions can help ease any introduction anxieties and set a more creative tone for a class. Welcome to the…



4th ELEMENT!



It is as easy as using a four part formula for introduction. The facilitator goes first and, in turn, everyone in the room has the floor long enough to answer address the following:
Name,
Years in corrections,
Title,
4th element.
In this case, the 4th element could be a strange item or a very normal thing. It can be tailored to something in the module which it introduces. The hook can be out of left field and not related to anything. The point is to loosen people up via introductions.

Anything that you can think of can be fodder for the introduction formula. I once attended training where the 'hook' in the introduction was based on the then popular Twilight vampire series. The question that all had to answer was, "Are you Team Jacob or Team Edward?" (When my turn came, I answered that I am unaffiliated.)

Here are some possible fourth elements:
What is your favorite vacation spot?
What do you consider the ugliest animal in existence (or extinct)?
What is your worst fear?
Who is the funniest comedian ever?
If you could be an animal, what would it be?
Which are better, blinking Christmas lights or non-blinking?
Do you prefer to wash your car by hand or by automation?
Regarding groceries, paper, plastic or your own bags?
What is the best sports team of all time?
Which is better, apples or oranges?
If law mandated that only one restaurant shall remain, would it be Subway or McDonalds?
Do you prefer to communicate via text, email, by telephone, or in person?
What is your hobby?
Which are creepier, clowns or mimes?
When offered a piece of chocolate from a box, do you just grab one or inspect the chart before you select?
Regarding the hanging of toilet paper, do you place the roll so the next piece is under or over the roll?
The fourth element may even spawn an inside joke in the class which may last all session. The possibilities for the fourth element are limitless. (Please see "You know what I could go for now" icebreaker on page 74 of this book. It is an introduction exercise that uses the universality of food.)

Joe Bouchard is a Librarian employed with the Michigan Department of Corrections and a collaborator with The International Association of Correctional Training Personnel (IACTP). He is also the author of "IACTP's Corrections Icebreakers: The Bouchard 101, 2014". The installments in this series include his opinions. The agency for which he works is not in any way responsible for the content or accuracy of this material, and the views are those of the contributor and not necessarily those of the agency. While some material is influenced by other works, all of the icebreakers have been developed by Joe Bouchard.

Visit the Joe Bouchard page

Other articles by Bouchard:
---