Like a Paleontologist Watching Jurassic Park
By Joe Bouchard
Published: 07/11/2016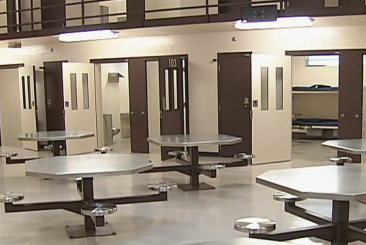 There is a family story that makes me ponder human nature. I have heard that my great-grandmother frequently directed loud outbursts towards the television. Evidently, that normally wise and controlled person had a special trigger. Classic big time wrestling made her crazy. I am certain that she knew that the matches were not 100% authentic. But why did great-grandma holler at images of feigned fighting?

Before I judge too harshly, I have to consider my own situation. You see, I enjoy watching various shows that center around criminal justice and corrections. Yet, I find myself analyzing rather than enjoying the show. In fact, there are times in which I yell at the screen. Nothing in the show changes from my loud rant. Still, I continue to do rant.

The choices are vast. There is a large sub-genre of corrections television. This wide spectrum ranges from strict facts to outlandish fantasy. In this group, Orange is the New Black and Scared Straight are two of my favorite shows to love (and occasionally hate). The former is a dramedy loosely based on the experiences of a female prisoner. The latter is a documentary series.

Each time I watch anything dealing with corrections, I cannot help but to poke holes in what I consider deviations from reality. In order to minimize my rants tirades while watching any corrections TV, I try to reflect on a few points:
Quiet and non-controvertible shows do not attract many viewers. For example, who would tune in for a show about a quiet prison law library? While I am glad that this reality is often as slow paced as the Golf Channel, I know that it would not make a popular show. While there are exciting moments in corrections, corrections professionals cherish the quiet times;
"Reality" shows and documentaries are edited. Steps between events are omitted for a variety of reasons for the lay watcher;
Professionalism and work personas are often modified to fit the needs of the producer. For the sake of the story, characters often are caricatures;
Sometimes, it is healthy to forego corrections shows for a while. This allows the professional to decompress and recharge for the next shift. Developing interests beyond corrections helps form a better balance. And that is crucial in such a stressful occupation.
With those points in mind, I still find myself like a paleontologist watching Jurassic Park. Yes, I enjoy watching the familiar elements of my chosen profession. Yet I am frustrated by the short cuts, cheap generalizations, and inaccurate portrayals of corrections staff. I have to accept that these are shows, in much the same way that the paleontologist will overlook the Stegosaurus of the Jurassic era and the Triceratops of the Cretaceous grazing side by side.

That said, I am working on reading the reactions of those with whom I watch these shows. If there are questions, I will answer them to the best of my ability as reflected in my experiences. If I am not solicited for information, I will try to remain silent. This is the sort of courtesy that I would expect.

Perhaps like the lion's share of corrections professionals, I am destined to analyze as a part of my vocational experience. In corrections, one's bovine-scatometer has to be a finely tuned instrument in order to enhance safety. Corrections is a field in which what we see is usually a very small part of the story. If I engage in occasional impatient skepticism while watching corrections shows during my free time, then that is the price I pay to maintain on-the-job skills that contribute to my safety.

Joe Bouchard is a Librarian employed with the Michigan Department of Corrections and a collaborator with The International Association of Correctional Training Personnel (IACTP). He is also the author of "IACTP's Corrections Icebreakers: The Bouchard 101, 2014".

Visit the Joe Bouchard page

Other articles by Bouchard:
---