Kids United By Incarceration Camp
By Andrew Garber, Washington Department of Corrections
Published: 08/01/2016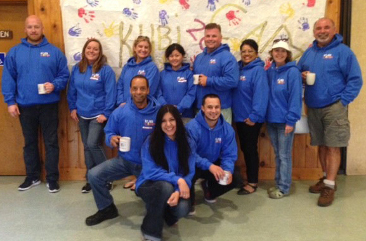 Twenty-eight children, who have a parent in prison, attended a summer camp this week hosted by the Washington state Department of Corrections.

The department, in partnership with the Girl Scouts of Western Washington, hosted the camp to provide a fun experience the kids might not otherwise have the opportunity enjoy. The camp, located by a lake near Belfair, was held from June 22-24.

DOC Deputy Secretary Jody Becker-Green said the goal of the camp is to help minimize the emotional damage children experience from having a parent in prison. "These kids are overlooked and invisible in our society," Becker-Green said. "The camp is a way to provide them with a normal childhood experience, with peers who face the same struggles."

Many of the children, ages 8 to 12, have never attended a summer camp. The camp hosted by DOC had activities including canoeing, archery and arts and crafts, along with campfires and singing.

Becker–Green said her biggest hope for the camp was for the kids to have fun. "If they go home and say that they had a good time, then I think for me that would be hitting the ball out of the park," she said.

The camp started as a pilot last summer and proved so successful it was expanded and made permanent. DOC employees act as counselors for the children, staying with them in yurts, helping with activities and broaching the sometimes difficult conversations about having a parent in prison.

Andrew Garber has more than 30 years' experience as a reporter at daily newspapers in South Carolina, Florida, Maine, Idaho and Washington. He spent 14 years at The Seattle Times with most of that time as a statehouse reporter covering the governor's office, the Legislature and state government. He joined the Washington Department of Corrections in March 2015.
---