What the Hell is in that Cell?
By Joe Bouchard
Published: 08/08/2016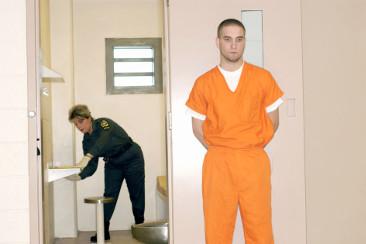 Pardon the following light profanity. Many of us in corrections ask "What the hell is in that cell?" Whether the location in question is a cell, dormitory, kitchen, library, or laundry room, the searcher seeks the same thing. That thing is safety.

I believe that corrections is a team sport. It runs best when all classifications of employees assist in safety functions. Therefore, everyone should participate in the search for contraband in whatever way possible. Certainly, one needs to look at the division of labor and consider policy and procedure. Non-custody staff can aid in the search by monitoring the activities of offenders and report unusual occurrences to custody staff.

So, support and administrative staff should ask "What the hell is in that cell?" It is not solely for custody staff to ponder what may be hidden.

In the course of increasing safety for staff, offenders, and the public, we assess the scene before we search for contraband, the omnipresent danger in all corrections facilities. When there is time, it behooves us to ask ourselves some or all of the following questions:
Secure – Is the area secure enough to search? Does your partner have an eye on all activity nearby?
Clean – Is the area clean? Might you contract a disease if you are incautious? Everything should be regarded as potentially infectious. Universal precautions such as gloves should be on hand.
Rigged – Has the area been arranged to trap or endanger staff? Once a colleague with more time in the facility than I handed me an envelope. Inside was a twisted rubber band stapled to each side of the envelope. A paperclip was in the middle of the rubber band which was twisted multiple times. When I opened the envelope, the rubber band unwound, made a loud noise and surprised me. It could be more dangerous that that mild prank. For example, a sharp edge infected with feces might be placed under a shelf. If staff feel rather than look, they might become injured or infected.
Planted – Has sacrifice contraband been placed in the area? Might you be satisfied to find a few purloined manila folders and conclude the search? Did the prisoner hide something more valuable?
Obvious – Has anything been hidden in plain sight? Does a prisoner palm something while being searched?
Acting – How are offenders acting before the search? Is there either adamant or seemingly non-caring postures? Is there too much or too little resistance to the search?
Proximity – As you search, is there anything going on around you? How are prisoners reacting to staff? Are there diversions?
Documentation – Is the search written down? Will you issue a written misconduct report?
Expectations – Did you find what you thought you would find?
Of course, these are not all the questions that might be on every contraband hunter's list. Circumstances will guide the questions. Those above are excellent points of departure.

Why do we occasionally need to think of so many things prior to executing a search? In a way, it is like knowing about the entire iceberg. We see only about the tip of the iceberg, but there is so much more. Consider the immense and unseen part of it underneath the water. In addition, it is important to assess the surrounding waters.

Nothing exists in a vacuum. This is particularly true in a correctional facility. What you find in the search may be related to some other contraband enterprise in the facility. And by reviewing these questions, your search may become more focused and successful, enabling you to increase safety for staff, offenders, and the public.

Joe Bouchard is a Librarian employed with the Michigan Department of Corrections and a collaborator with The International Association of Correctional Training Personnel (IACTP). He is also the author of "IACTP's Corrections Icebreakers: The Bouchard 101, 2014". The installments in this series include his opinions. The agency for which he works is not in any way responsible for the content or accuracy of this material, and the views are those of the contributor and not necessarily those of the agency. While some material is influenced by other works, all of the icebreakers have been developed by Joe Bouchard.

Visit the Joe Bouchard page

Other articles by Bouchard:
---