Making a Life Plan
By Gary F. Cornelius, First Lt. (Retired)
Published: 12/30/2019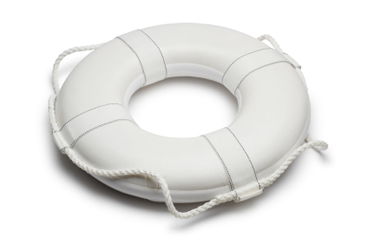 This article was originally printed on Corrections.com in September 2006.

I am a former burnout case, or more accurately, a recovering burnout case. Like many of life's afflictions, one can backslide, and managing stress is no different. In the mid 1980s I was a workaholic; more hours were spent at work in the jail than with my family. I rarely exercised and found it more enjoyable to sit in front of the television on my days off. I was assigned to the jail's classification unit and I can assure you that the constant pressure of interviewing offenders and making housing decisions can wear one down if the job stress is not defused or properly managed.

In 1987 the "pot boiled over" when I punched a hole in my living room wall after I could not get a deadbolt lock to fit on my front door. I remember thinking that it was "one more hassle on my day off." I decided to do what many jail staff members experiencing stress and burnout do not want to do - ask for help. After talking to my wife and realizing that maybe a job change would help, I went to the chief jail officer and asked for a transfer, which I have never regretted. I transferred to community corrections, starting a career working in different areas of corrections.

During the remaining years of my active corrections career, and continuing after my retirement in 2005, I conducted training seminars in stress management. I also wrote my first book Stressed Out: Strategies for Living and Working with Stress in Corrections in 1994, and its revision in 2005, Stressed Out: Strategies for Living and Working in Corrections, Second Edition. Through these experiences, I have learned that practicing stress management is an ongoing job requiring constant effort, but it is not difficult.

In my book there is a chapter called "Making Your Life Plan." This means you can incorporate stress management techniques into your life, both on and off the job. These techniques include:


Physical wellness: Performing activities and exercises that facilitate cardio-respiratory endurance, flexibility and muscular function. Physical wellness also means quitting smoking, moderately using alcohol and eating a healthy diet.
Coping with shift work: Improving sleep, relaxation, and working with your family or significant other to improve your home environment so you can get the rest you need.
Mental wellness: Accepting and not fighting stress, having career goals and working for something instead of feeling that corrections is a dead end career. An important part of mental wellness is developing a self talk or motto that can relax you. (I have two: "It is what it is", and "Oh Well").
Other strategies include taking vacations, getting in touch with your spiritual side, getting training, and engaging in hobbies. I tell my classes I have heard some lame excuses over the year like:
I cannot get the time off.
There are no training classes that interest me.
I am too tired to exercise.
I counter these self defeating statements with: "The jail will not collapse without you," "Have you asked for time off?" and "You mean that you cannot take a 30 minute walk three times a week?," and "Training is available in many subjects. Have you looked?"

A stress management plan should include those things, like hobbies, that take your mind off the job and help you reconnect with good feelings and family/significant others. I love movies and therefore keep a prized collection of movies that I like. When I want to relax, I pop one into the VCR or DVD player. I like to swim, read, and being a history buff, tour as many historic places as I can.

Finally, a stress management plan should include talking to someone. In my burnout days, I did not engage in meaningful conversation and I let the anger and emotions build up. Talk to your spouse, loved ones, friends, etc. They may see your problems from a different perspective and you may realize that there are ways to deal with them.

I am glad that I learned how to manage stress early on, but I wonder to this day that if I had not, if I would have lived to enjoy my retirement.

Lt. Gary F. Cornelius served the field of corrections in the Fairfax County Sheriff's Office from 1978 until his retirement in 2005. He has more than 30 years of experience in law enforcement and corrections. Gary is active as a trainer and consultant for the National Institute of Justice, the American Jail Association, the American Correctional Association, and the International Association of Correctional Training Personnel (IACTP).

His book, Stressed Out: Strategies for Living and Working in Corrections, Second Edition can be found at the American Correctional Association website.

Reference:
Cornelius, Gary F. Stressed Out: Strategies for Living and Working in Corrections, Second Edition. Alexandria: American Correctional Association, 2005.


---