"Survive Your Career:" A Note to Those Entering the Field of Corrections
By "Correctional Oasis", A Canadian Perspective
Published: 09/05/2016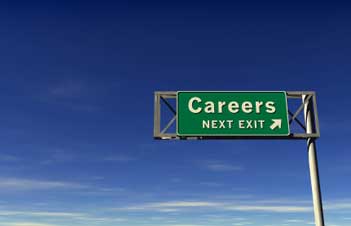 The following article has been reprinted, with permission, from the July 2016 issue of "Correctional Oasis", Volume 13, Issue 7.

I have worked in the field of Corrections for 20 years now in various capacities. The most rewarding one is being a leader and trainer in CISM (Critical Incident Stress Management) and EAP (Employee Assistance Program) for much of the entire 20 years, which can see me traveling across Canada. I perform similar trauma-related duties in a second career outside of Corrections for our communities as well.

Here's the deal, folks: when you start a career in Corrections, things are about to change and in particular "you" are about to change. A career in Corrections is a solid and rewarding career, but it does not come without a price. You are about to enter a work environment where your "clientele" really doesn't want to be there, sees you as the reason they are there, and will take out their anger from various origins on you the first chance they get. Then there are the constant "con games" in which offenders can attempt manipulation to meet their needs, and have second and third agendas in their presentations with you. There's also the ever present possibility you could be subject to physical and emotional violence intermittently or continuously depending on the security level and unique dynamics of each institution.

So now that you have read that and are considering working at Home Depot instead, I'll try and give you some gems of wisdom to help you survive. I will leave the physical survival to those that will train you in such with the caveat that the mind and body are connected, and what happens to you physically registers with your psyche as well. CISM and EAP are put in place to help you to deal with not only traumatic experiences you may be involved in within a career, but they also educate you on how to become resilient against OSI's (operational stress injuries) so that you build a psychological body armor, as it were. Take these lessons to heart. They can balance the negativity, cynicism, and disillusionment that can creep into your personality as a result of being immersed in a work environment where being on edge can save your life. There is a term, hypervigilance, which briefly means that in the morning you suit up (literally or metaphorically) to work in an institution, "you're on," being hyper aware of everything so you can survive your day. Should you not be able to shed this mindset post shift and instead it becomes a lifestyle, you can become very difficult to live with. Post shift, take 30 minutes or so to shift from Correctional Staff to family member.

Here's an example. All day long we issue directions to offenders. They are expected to comply when told to, in a timely manner. If not, they suffer consequences. Try that at home …. I hope the garage is heated! Talk to your family and have them understand to give you a few minutes to make the shift. It's a good and necessary practice.

Got a support network? If yes, good. Keep it and grow it. If not, get a support network that involves those you trust, those that you may work with, but, perhaps more importantly, people that don't work in Corrections. They represent a reminder that there exists a world where everything is not skewed and everyone is not a criminal.

Get to know stress in your body and behavior, what it looks like, what it feels like, what hurts, and how you behave when stressed. Learn these things, and when you're stressed do something truly helpful about it. There is some great literature on the topic, but be sure it's a reputable source.

And here's now a new term. PTED. Yes, PTED, not PTSD. PTED stands for Post Traumatic Embitterment Disorder. You won't find it in the DSM-5. It is out of a mental health journal from Germany, and it refers to when experiences in an organization or system result in core beliefs that individuals hold as accepted truth being shattered. The Correctional world can often not seem to make sense. Or those making decisions and policies can seem detached from the realities of the front lines. Many times I speak to those just starting out full of optimism and pride and a will to make a difference only to speak to them a few years in, and everything is "BS" and everyone is an "a--hole." I ask them, "What changed?" Did the system or organization begin to operate differently than in the past? They respond indicating that the organization has always been "f…d up." So that means that the individual has changed. They're now struggling with PTED. Post Traumatic Embitterment Disorder.

Earlier on I mentioned the "price" you pay for a career in Corrections. This is an example of what I meant. Core beliefs that have been shattered due to work experiences need repairs. So, be safe, be aware, and put safeguards in place to "Survive Your Career" heart, body and soul!
---