What the hell is in that cell?: The dimensions of food as contraband
By Joe Bouchard
Published: 09/05/2016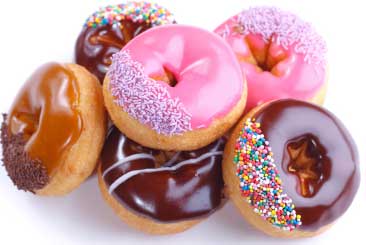 Hunger is relative, not absolute. If a food item appears to be unsanitary, only the very hungry or those with cast-iron stomachs would virtue ingestion.

It is a simple truth. Do not eat anything if you do not know where it has been. This is not a parental raving or an unfounded cautionary tale. It is common sense. When a waiter with filthy hands brings food to you, it is not wrong to cringe. It is sensible. All of us need food, but we do not need infection or other sicknesses.

With that in mind, some prisoners will store milk in a toilet tank in order to keep it cool. This is a case of utility trumping sanitary conditions.

Food is important to everyone, especially those who are incarcerated. Certainly, dietary policy directives are in place in all correctional agencies. That does not mean, however, that prisoners will simply eat the three meals served per day. It is true that prisoners acquire food through a legitimate purchase in the commissary. But some will obtain food through trade of goods and services.

Can food be considered contraband? Isn't sustenance too important to be regulated? The answer lies in this concept: When food items are traded other prisoners owe favors to the contrabandist. Anything that is tradeable can be the root of disruptions and safety concerns. Here are some dimensions of food as contraband:
Food stored improperly in cells can attract pests. Vermin such as mice need shelter, water, and food.
Some food can become rancid, rotten, or moldy. This, like the vermin issue, poses a health hazard.
Certain food items can be made into institutional alcohol, a not-so-tasty yet coveted concoction. No matter how low the quality, spud juice is the source of power, assaults, and contention.
Food legitimately acquired in the commissary in excess could point toward a possible store front. The wise contrabandist will monitor the rhythm of store days and modify prices accordingly. Scarcity drives pricing.
Widespread food hoarding may signal events that will end in a lockdown.
What should staff do and what should staff look for?

Of course, while looking for contraband, staff shall not eat the food. As stated earlier, one does not know where food has been or if it has been altered. Even a snack food that appears to have been factory sealed might have been tainted and carefully resealed in order to infect or drug a hungry staff person. Food could be a trap. Of course, taking food from a prisoner is a violation of rules for staff.

Any food that is removed from a cell should be recorded and stored or disposed of in the correct manner. Each agency has operating procedures on contraband removal.

If there are restaurant or exotic items in a prisoner's area of control, that prisoner may have outside help in obtaining food. This could be in the form of staff assistance, volunteer help, or food through the mail. A fast food wrapper inside the facility could indicate compromised staff or an accommodating volunteer..

Certainly, food that is hoarded or held in excess could mean an illegal store business or an imminent event. Staff should be well versed in amounts of store food a prisoner may possess. This should be found in each facility's policy directive on prisoner personal property.

Look for prisoners who take food from the dining hall or from the kitchen worker assignment. An apple is not simply an apple. As it decomposes, it could be part of an alcohol brewing scheme.

Food is necessary and we simply cannot do without it. But in corrections, food items can have added value. It has so much more value as barter and will always be a challenge to corrections staff. As with all contraband categories, staff must monitor its trade and issue discipline when rules are broken. These small steps will help to level the playing field and take power away from contrabandists. The ultimate goal of contraband control is safety for staff, offenders, and the public.

Joe Bouchard is a Librarian employed with the Michigan Department of Corrections and a collaborator with The International Association of Correctional Training Personnel (IACTP). He is also the author of "IACTP's Corrections Icebreakers: The Bouchard 101, 2014". The installments in this series include his opinions. The agency for which he works is not in any way responsible for the content or accuracy of this material, and the views are those of the contributor and not necessarily those of the agency. While some material is influenced by other works, all of the icebreakers have been developed by Joe Bouchard.

Visit the Joe Bouchard page

Other articles by Bouchard:
---