Mr. Bobo: What is up with him?
By Joe Bouchard
Published: 08/29/2016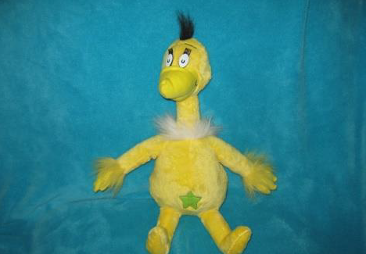 The following is an installment in "The Bouchard 101", a series featuring "Ice Breaker's" designed to promote training awareness and capabilities in the corrections industry.



According to the old kid's song:

Teddy Bear, Teddy Bear, turn a- round!
Teddy Bear, Teddy Bear, touch the ground!
Teddy Bear, Teddy Bear, tie your shoe!
Teddy Bear, Teddy Bear, that will do!

In the corrections profession and in all segments of the criminal justice system, we could substitute these words:

Teddy Bear, Teddy Bear, full of drugs!
Teddy Bear, Teddy Bear, stuffed for thugs!
Teddy Bear, Teddy Bear, hide a gun!
Teddy Bear, Teddy Bear, kill someone!

With news stories about what TSA and Law Enforcement professionals find in seemingly innocuous items, it is no secret that stuffed animals are sometimes used as contraband vessels. Such is the world we live in.

In the interest of safety, I teach all of my criminal justice/corrections students at Gogebic Community College the principles of contraband control. This exercise needs very little in terms of props or equipment. All that is necessary is a stuffed animal of any variety, paper, and pens.

To start, I recite the rhyme at the beginning of this description. My preference is to do so in a dry, serious tone. That makes for an unusual contrast when the stuffed animal is brought into plain sight. No matter which animal I use, I call it (him?) Mr. Bobo. (In the fledgling flight of this exercise, I used a stuffed Sneetch of Dr. Seuss fame.)

Then, I split the room into teams of three or four and pass Mr. Bobo to each team. Each team is given a minute or two to inspect Mr. Bobo. I tell the students that stuffed animals are a preferred way to smuggle items through air ports and into prison. I support this with a recent news story of that nature.

Then, each team is told to think like contrabandists and make a diagram of Mr. Bobo, outlining which contraband items can fit into each part of the stuffed animal. At this time, the instructor listens to the students as they compile a list. Students will report the types of contraband they imagine could be stashed in Mr. Bobo. You may hear things like drugs, weapons, cameras, bombs, candy, pop, pictures, cell phone, alcohol, knife, cigarettes, and razor blades. These should be listed on the board.

Then, students are instructed to turn over the diagram. You ask them "How can you detect contraband inside Mr. Bobo without destroying it or opening it? Some detection strategies that you might hear are: through smell, x-ray, visual inspection, metal detector, drug or cell phone sniffing dog, or even through feel of weight (does Mr. Bobo have an odd feel as though the stuffing is not distributed evenly?)

If you are conducting this exercise with corrections professionals rather than with criminal justice students, you could gather stories about contraband that has been found in the facility.

The exercise can be concluded with a review of policies and procedures that outline searches.

In a post mortem of this exercise, Gogebic students suggested the following:
Use two identical Mr. Bobos and stuff one of them to test student's non-invasive search skills. This is, in effect, the use of an experimental Mr. Bobo and a control Mr. Bobo.
Allow students to dissect Mr. Bobo. With this option, authenticity can be fostered by distributing latex gloves. Students should be advised that if they are not careful in the search, they might cut themselves on a shark concealed item.
Admittedly, "What's up with Mr. Bobo?" may seem a bit silly. But, the beauty is that it will be a remembered because of the strangeness of working with a stuffed animal.

The exercise incorporates tactile learning with artistry, conceptual learning, teamwork, and public speaking. The best part of this is in the possibility that a student with this instruction may save lives someday.



Worksheet: What's up with Mr. Bobo?
Each team is given a minute or two to inspect stuffed animal.
Diagram - Draw basic animal and list places that would be effective hiding places for contraband.
How can you detect contraband inside the stuffed animal without destroying it or opening it?
Joe Bouchard is a Librarian employed with the Michigan Department of Corrections and a collaborator with The International Association of Correctional Training Personnel (IACTP). He is also the author of "IACTP's Corrections Icebreakers: The Bouchard 101, 2014". The installments in this series include his opinions. The agency for which he works is not in any way responsible for the content or accuracy of this material, and the views are those of the contributor and not necessarily those of the agency. While some material is influenced by other works, all of the icebreakers have been developed by Joe Bouchard.
Visit the Joe Bouchard page
Other articles by Bouchard:
---