Slowing contraband danger: What the hell is in that cell?
By Joe Bouchard
Published: 10/03/2016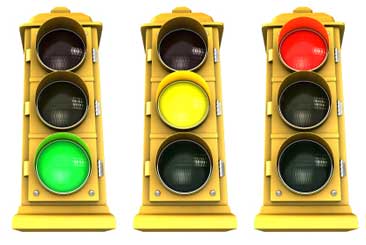 It is clear that ingenuity exists inside the walls. Innocent items are frequently transformed into untraceable and sometimes dangerous commodities. Some may throw up their hands in frustration, saying that we can never control contraband. To that statement, I agree. But I concur only to a degree. I believe that it is unrealistic to assert that we can stop contraband. However, the manageable goal is to mitigate dangers that come with the contraband trade.

Hiding something in plain sight may seem like a cliché. But, it is rooted in fact. A subtle layer to this is found in not hiding seemingly innocuous components in plain sight. For example, newspapers and socks are not dangerous in and of themselves. But a tightly balled newspaper that is systematically saturated and placed in a sock is now a weapon. These components can be on display prior to their transformation.

Parts of slowing contraband comes in these forms:
Monitor raw materials at their sources – Staff must inventory their areas of control. While counting supplies seems trivial compared to overall security, little things mean a lot. One metal clasp from an envelope in the wrong hands could mean a that prison made cuff key will soon be in circulation.
Communicate with peers – Let others know when prisoners ask for certain supplies. Let colleagues know when things are missing and what they are. Keep fellow employees in the loop with what you see in terms of prisoner dynamics. When a prisoner no longer associates with a group, this could be as significant as is a growing circle of associates.
Document – If it isn't written down, it did not happen. Keep notes in your log book. Keep copies of misconduct reports detailing the contraband scheme. Review them from time to time.
Crime mapping – Pinpoint locations, times and frequency of contraband incidents. Check for patterns and ask colleagues to assess the crime map. New eyes can bring forth new insights. Pattern analysis is easier with crime mapping.
Assess boarders - When there is tight enforcement in one area, expect that offenders will use less-patrolled locations. Perhaps there is a stricter search in the kitchen. Failing that avenue, prisoners may try to pass contraband in a the school.
Meaningful sanctions – Verbal warnings for serious contraband incidents are not strong enough. Consequences for peddling illegal goods should be dissuasive.
Realistic acceptance of the problem and process – Contraband cannot be eliminated. Yet, with time, patience, and persistence, if can be lessened. Knowing this, contraband control is less depressing for most staff.
If we are not careful, we can spend our careers chasing our tails. But slowing the flow of contraband is an achievable goal. This is not solely by simple serendipity. Effective contraband control comes from systematic teamwork.

Joe Bouchard is a Librarian employed with the Michigan Department of Corrections and a collaborator with The International Association of Correctional Training Personnel (IACTP). He is also the author of "IACTP's Corrections Icebreakers: The Bouchard 101, 2014". The installments in this series include his opinions. The agency for which he works is not in any way responsible for the content or accuracy of this material, and the views are those of the contributor and not necessarily those of the agency. While some material is influenced by other works, all of the icebreakers have been developed by Joe Bouchard.

Visit the Joe Bouchard page

Other articles by Bouchard:
---