Where there's a will, there's a way
By Joe Bouchard
Published: 10/10/2016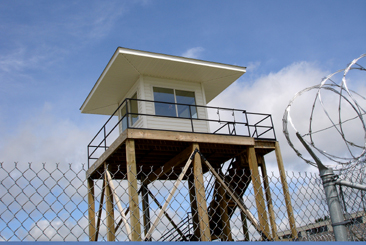 The following is an installment in "The Bouchard 101", a series featuring "Ice Breaker's" designed to promote training awareness and capabilities in the corrections industry.

Just like pulling a small keystone from an arch, little things can have great consequences. I recently learned this while searching a law book. And this is something that can help break the ice when presenting a contraband control module.

There is almost no material needed for this exercise.
Simply have two – 3 inch squares of paper on hand.
Give one to each of your two volunteers.
Tell them to scribble on one side of the paper, leaving the other side devoid of marks. The papers can also be pre-prepared.
Have participants fold the paper with the marked side inside.
The outside should have no marks on it.
Have participants flatten the fold by running a finger over it
Instruct paper holders to fold the paper again – keeping the fold in the same direction
Repeat step six.
Repeat steps seven and eight so that there is a three inch by ½ inch v shaped paper
Have participants place the paper in a book in a place where they feel it is least likely to be detected.
Next have the participants hide the paper in a book. This should open discussion about contraband control.

Here are some useful questions:
What else would prisoners use as vessels for drop and pass?
What sorts of information are dangerous in the hands of prisoners?
How effective is your search?
Joe Bouchard is a Librarian employed with the Michigan Department of Corrections and a collaborator with The International Association of Correctional Training Personnel (IACTP). He is also the author of "IACTP's Corrections Icebreakers: The Bouchard 101, 2014". The installments in this series include his opinions. The agency for which he works is not in any way responsible for the content or accuracy of this material, and the views are those of the contributor and not necessarily those of the agency. While some material is influenced by other works, all of the icebreakers have been developed by Joe Bouchard.
Visit the Joe Bouchard page
Other articles by Bouchard:
---