NCCHC Announces 2016 Award Winners
By The National Commission on Correctional Health Care
Published: 10/24/2016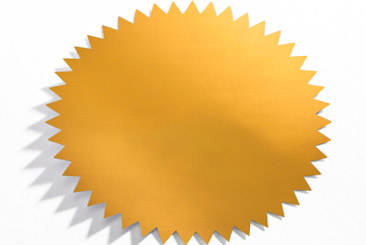 NCCHC's annual awards pay tribute to leaders and innovators that have enriched the correctional health care field. The awards were given Oct. 24 during the opening ceremony of the National Conference on Correctional Health Care in Las Vegas.

In recognition of her distinguished service to the field of correctional health care, the National Commission on Correctional Health Care named Michelle Staples-Horne, MD, MPH, CCHP, as recipient of the 2016 Bernard P. Harrison Award of Merit. This highest honor, the Award of Merit, is presented to an individual or group that has demonstrated excellence and service that has advanced the correctional health care field, either through an individual project or a history of service. The awards committee commended Dr. Staples-Horne for being a national leader in public health and clinical care for juvenile offenders involved in the correctional system. As medical director for the Georgia Department of Juvenile Justice for nearly 25 years, she consistently advocated for young people in the system and enhanced the care provided to them. She led Georgia's juvenile health system from almost nonexistence to recognition as a leader in health care among juvenile corrections agencies, creating a national model of quality care with policies and protocols based on standards from NCCHC and other organizations.

The National Commission on Correctional Health Care named Kenneth L. Appelbaum, MD, as recipient of the 2016 B. Jaye Anno Award of Excellence in Communication. The Award of Excellence pays tribute to innovative, well-executed communications that have had a positive impact on the field of correctional health care, or to individuals for bodies of work. With more than 60 books, books chapters and peer-reviewed journal articles to his name, Dr. Appelbaum is one of the country's most well-respected researchers, authors and educators on the subject of mental health care in corrections. He is coeditor of the recently published Oxford Textbook of Correctional Psychiatry, widely regarded as a much-needed resource in the growing yet under-resourced field of correctional psychiatry.

The Pinellas County Jail, Clearwater, FL, was honored as the R. Scott Chavez Facility of the Year. The award recognizes accredited correctional facilities for outstanding quality, innovation and dedication in correctional health care. This year, the Pinellas County Jail stood out from nearly 500 eligible jails, prisons and juvenile confinement facilities because of its broad-spectrum health care, strong emphasis on quality and mutual respect and cooperation between health services and security staff. The comprehensive and integrated medical, dental and mental health program demonstrates outstanding compliance with the NCCHC standards. A Triple Crown facility, the jail has been accredited by NCCHC since 1987.

The Dauphin County Prison, Harrisburg, PA, was named the recipient of the 2016 Program of the Year Award. The award recognizes programs of excellence among the thousands provided by accredited prisons, jails and juvenile facilities. In the Dauphin County Prison's case, the award was granted for its broad array of treatment programs designed to prepare inmates for a successful return to community life—thus lessening their chances of reoffending. Accredited by NCCHC since 1989, the facility holds pretrial detainees and sentenced inmates. Reincarceration rates for participants in the facility's therapeutic communities range between 25% and 40%, compared to about 75% for those in the general population.

For more information about NCCHC's 2016 awards, visit http://www.ncchc.org/award-winners.

About the National Commission
NCCHC is a not-for-profit 501(c)(3) organization working to improve the quality of care in our nation's jails, prisons, and juvenile detention and confinement facilities. NCCHC establishes standards for health services in correctional facilities, operates a voluntary accreditation program for institutions that meet these standards, produces and disseminates resource publications, conducts educational trainings and conferences, and offers a certification program for correctional health professionals. NCCHC is supported by the major national organizations representing the fields of health, law and corrections. Each of these organizations has named a liaison to the NCCHC board of directors.
---