Juvenile Residential Facility Census, 2014: Selected Findings
By Sarah Hockenberry, Andrew Wachter and Anthony Sladky, OJJDP
Published: 10/31/2016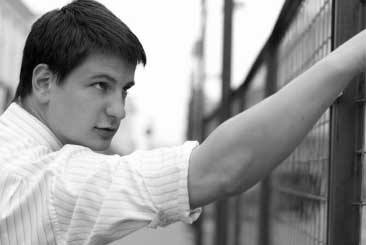 This bulletin is part of the National Report Series. The National Report offers a comprehensive statistical overview of the problems of juvenile crime, violence, and victimization and the response of the juvenile justice system. The bulletins in the National Report Series provide access to the latest information on juvenile arrests, court cases, juveniles in custody, and other topics of interest. Each bulletin in the series highlights selected topics at the forefront of juvenile justice policymaking, giving readers focused access to statistics on some of the most critical is sues. This series provides a baseline of facts for juvenile justice professionals, policymakers, the media, and concerned citizens.

A Message From OJJDP

Every 2 years, the Office of Juvenile Justice and Delinquency Prevention conducts the Juvenile Residential Facility Census (JRFC) to collect information about the characteristics of facilities, including facility type, capacity, and type of security, in which youth charged with or adjudicated for law violations are held. Respondents also provide information on the types of evaluations and services they provide to youth entrusted to their care.

This bulletin provides findings from the 2014 survey. The population of justice system- involved youth dropped 11% from 2012 to 2014, to the lowest number since 1975. More of these youth were in local facilities on the census day in 2014 than were in state-operated facilities, continuing a trend that began with the 2012 census.

The 2014 JRFC data also describe the range of services that facilities provide to youth in their care. Almost all facilities (87%) reported that a portion of all residents attended some type of school. Most responding facilities routinely evaluated all residents for substance abuse (74%), mental health needs (58%), and suicide risk (90%).

Our Office has a vision for juvenile justice reform that supports state and local efforts to address the problems that system-involved youth face. This bulletin helps the juvenile justice field to track conditions of confinement and the progress that states and communities are making to ensure that system-involved youth receive the treatment and services that they need.

Robert L. Listenbee, Administrator

The Juvenile Residential Facility Census provides data on facility operations

Facility census describes 2,429 juvenile facilities

In October 2014, the Office of Juvenile Justice and Delinquency Prevention (OJJDP) administered the eighth Juvenile Residential Facility Census (JRFC). JRFC began in 2000 with data collections occurring every other year. JRFC routinely collects data on how facilities operate and the services they provide. It includes questions on facility ownership and operation, security, capacity and crowding, and injuries and deaths in custody. The census also collects supplementary information each year on specific services, such as mental and physical health, substance abuse, and education.

JRFC does not capture data on adult prisons or jails, nor does it include facilities used exclusively for mental health or substance abuse treatment or for dependent children. Thus, JRFC includes most, but not all, facilities that hold justice-involved youth (i.e., youth who were charged with or adjudicated for law violations). The reporting facilities may also hold adults or youth held for nonoffense reasons (e.g., abuse/neglect, mental health/substance abuse problems), but data were included only if the facility held at least one justice-involved youth on the census date.

The 2014 JRFC collected data from 2,429 juvenile facilities. Analyses in this bulletin were based only on data from facilities housing justice-involved youth on the census date (October 22, 2014); 1,852 facilities were included in the analyses. Excluded from the analyses were data from 1 facility in the Virgin Islands, 13 tribal facilities, and 563 facilities that held no justice-involved youth on that date.

The 1,852 facilities housed a total of 50,821 justice-involved youth who were younger than 21 on the census date. This represents the fewest such youth in residential placement since the 1975 Children in Custody Census (the predecessor data collection to the JRFC and its companion collection, the Census of Juveniles in Residential Placement), which reported 52,726 justice-involved youth in juvenile facilities on the census date. From 1975 to 2000, the data collections recorded increasingly larger 1-day counts of justice-involved youth in public and private residential placement facilities. From 2000 to 2014, those increases were erased, resulting in the lowest census population recorded since 1975.

Click here to view the full report.

This bulletin was written by Sarah Hockenberry and Andrew Wachter, Research Associates, and Anthony Sladky, Senior Computer Programmer, with assistance from Melissa Sickmund, Director, at the National Center for Juvenile Justice, with funds provided by OJJDP to support the National Juvenile Justice Data Analysis Project.
---