Open Caption
By Joe Bouchard
Published: 11/14/2016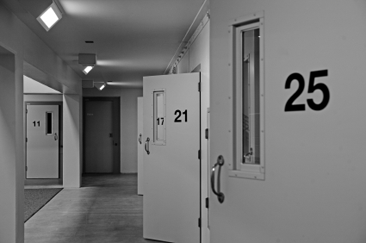 The following is an installment in "The Bouchard 101", a series featuring "Ice Breaker's" designed to promote training awareness and capabilities in the corrections industry.

Sometimes a picture is worth a thousand words. And putting words to the picture is a worthwhile exercise. Open Caption is an exercise that uses unusual images to inspire creativity. And it is a good segue into communications modules.
Break the class into teams of three or four.
Have each group give themselves a name. Give them three minutes to do so. That should open the flow of creativity.
Have the teams select a spokesperson who will announce the names.
Give the teams four or five of the same pictures. But give them one at a time. The pictures should be unusual.
These can also be put on a PowerPoint presentation and shown on a screen or just paper images.
Tell the teams to list three funny captions for each image. (some images follow)
Give fifteen minutes for teams to list captions and present them to the class.
Here are some things to consider while facilitating this exercise:
You could appoint an observer to monitor the group dynamics. A discussion of that could segue into a teamwork module.
The comments may start slowly but could become wilder as the exercise progresses.
Inhibitions may break too easily, if the group is extroverted and creative. Know your agency's harassment policy and keep within bounds. If necessary, state limits prior to the exercise.
There are exciting groups and those that are low key. Facilitators may have to enliven or quench the groups as needed.
You may face a variety of comedy themes. Be aware that scatology, bad puns, dirty jokes, and personal attacks are possible. Be prepared to defuse.
This is a great way for team members to learn about others' thought processes.
Not all answers have to be comical gems. In fact, as humor is subjective, who is to say what is funny or not? The point is to get participants a bit out of their comfort zones and to create and act as a member of a team.

Joe Bouchard is a Librarian employed with the Michigan Department of Corrections and a collaborator with The International Association of Correctional Training Personnel (IACTP). He is also the author of "IACTP's Corrections Icebreakers: The Bouchard 101, 2014". The installments in this series include his opinions. The agency for which he works is not in any way responsible for the content or accuracy of this material, and the views are those of the contributor and not necessarily those of the agency. While some material is influenced by other works, all of the icebreakers have been developed by Joe Bouchard.

Visit the Joe Bouchard page

Other articles by Bouchard:
---