Improving Collaboration Between Health Staff and Correctional Officers
By Barbara Storms Granner, NCCHC
Published: 11/28/2016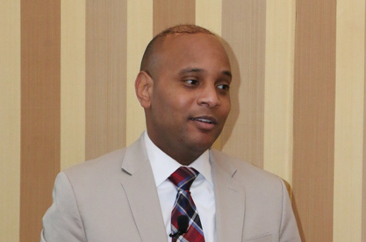 While attempting to work collaboratively within a correctional environment, correctional officers and mental health staff may sometimes feel like they have competing missions. At the National Conference on Correctional Health Care in October, Mark Fleming, PhD, CCHP-MH, Vice President of Operations, Corizon Health, explained why that disconnect may exist in some situations, and offered tools for bridging the potential divide and finding ways to effectively work together.

One of the biggest barriers between COs and mental health staff, Dr. Fleming said, can be the perceptions and misperceptions of each group toward the other. At times, corrections can see mental health people as naïve, gullible and prone to excusing inmate behavior, even possibly representing a security threat; mental health staff may see COs as unnecessarily harsh and punitive.

In order to work together effectively, both groups should understand the ways in which their missions differ – as do their professional and ethical job requirements and their approaches to managing difficult behaviors. The primary mission of security staff is to maintain order and secure the environment through punishment or the risk of punishment. The primary mission of mental health, on the other hand, is to identify, assess and treat individual patients' psychological disorders.

Mental health care is founded on the principle of client self-determination, strives to increase client autonomy, and operates in a fairly flat organizational structure based on cooperation. Security, on the other hand, is founded on the need to maintain security, strives to enforce obedience to authority, and operates in a hierarchical organizational structure based on compliance.

It's really no surprise, then, that these two groups may not fully comprehend each other's mission; they are looking through different professional lenses. No wonder there is sometimes confusion and misunderstanding.

Dr. Fleming suggested some concrete, practical steps to help build respect and understanding between the two groups:
Provide security staff with training on mental health crises and suicide prevention
Make sure all mental health staff receives training on working in a correctional environment
Have COs serve on multidisciplinary teams
Hold regular meetings with mental health staff and prison/jail administration
Create policy that spells out expectations for collaboration
He cited a North Carolina Department of Corrections policy that explicitly states, "The provision of health care is a joint effort between health care providers and correctional administrators and can be achieved only through mutual trust and cooperation."

He also provided an example of a successful training program that the National Alliance on Mental Illness-Indiana created for the Indiana Department of Correction. Over the course of five weeks, the program introduced correctional staff to the major categories of psychiatric disorders; explained the biological and chemical components of mental illness; discussed medications and psychological treatments that might be used in a correctional setting; and focused on how to interact effectively with people with mental illness.

Dr. Fleming concluded by saying that even without such programs and policies in place, understanding and respecting each other's jobs and missions can go a long way toward creating an environment of true collaboration.

Barbara Storms Granner is the Marketing & Communications Manager at NCCHC.

NCCHC's Spring Conference for Correctional Health Care will be held April 29-May 2 in Atlanta. For more information, go to www.ncchc.org.
---