Security & Technology
By Terry Campbell, Professor, Purdue University Global
Published: 12/26/2016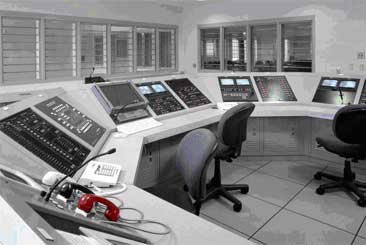 Our last article for 2016: Security & Technology. There are two parts to this topic; security and technology. Security enhancements continue to be examined and improvements made to the overall safety and security of the facility. To supplement this, we also see continued advancements in technology. I will provide some observations for security. As all know, security is only as good as the people you have working. Contraband continues to be a threat to the overall safety and security of the facility. We are quick to point fingers at visitors and deliveries, and, at times, reluctant to include some of our own officers. Yes, contraband is brought into the facility by some now working in corrections. Yet, we also must grasp that a percentage is also brought into the facility by officers.

Our latest concerns and ongoing issues demonstrate the ease of inmates having access to cell phones. Officers hired and their main interest is to provide inmates with contraband, and there are a variety of reasons for this. Officers and staff are becoming involved at all security levels in assisting inmates to escape. I can continue, however I think you see my point. The sad part of this reflects safety and security measures in place to ensure contraband does not enter the facility. This then creates added safety and security concerns. Technology is supplemented to help control for contraband, yet the technology is not being used properly, and/or other problems exist with the technology. Back to my original thoughts, 'security is only as good as those you have working for you.'

Technology continues to provide security with an added dimension and, when used properly, is effective. We can all think back to when we began our corrections career and look at what security and technology was available to us. Now fast forward and look what is available today. I personally liked the security cameras and other devices when they were first introduced and have enjoyed the many technological updates. Like everything else, when technology and new security devices are used, there is a training curve. We cannot become complacent and forget technology is another level and works well when supplemented by staff and officers.

There are many new advancements to technology and this can be simple to rather complex. I am going to address some of these new technologies. I also need to mention that costs can be a concern and not all agencies can afford this. There are some alternatives available to some agencies for funding options:
Use of training enhancements for many departments to assist with training and on-going training for new officers.
Improvements in inmate tracking systems and classification. Use of technology in education and programming for inmates/offenders.
Use and ease of technology in reports created by officers and staff.
Improvements in the tracking and sharing of information related to security threat groups. Some of our prisons and jails have received recognition for having better records than our counterparts in other agencies.
The California Department of Corrections recently implemented the use of email notification for violent crime victims. This is automated and provides alerts. States are connecting to corrections sites via the internet and reviewing grant announcements. This is an ideal way to stay current and access information in a timely manner. Through the issuance of grants, some states are taking a hard look at recidivism and ways to improve while being aware of public safety. Toward the end of November, 2016, I found where legislation was approved in Pennsylvania allowing officers to carry pepper spray. To my surprise I was not aware all states were not using this. To me this illustrates why we must also be aware of any research that has been conducted and also ongoing. Lesson learned; 'it is not safe to assume.'

Another area we can consider is attendance at conferences and review of any new technologies. However, we must recognize funding is a concern. This still should not prevent us from becoming members and supportive of the many correctional organizations. The organizations provide some type of magazine and also online information. The magazines usually cover upcoming conferences, programs, and other information. At the same time, after conclusion of the conference there is an additional follow up with conference information. You will find the vendors are more than welcome to receive requests for new equipment and will provide information if requested. Each organization provided a home page and usually easy to navigate. We can locate current information for technology, security, and other areas of interests.

Something each of us can do is to become proactive within our profession. As I mentioned previously, there are a variety of ways we can accomplish this. However, the main obstacle is taking the initiative to take the first step. This is an ideal time to make a 2017 New Year's Resolution. I cannot emphasize enough the opportunities we have to become involved and ensure we are provided with the necessary equipment to perform our daily job duties. I want each of you to consider, when was the last time you made a suggestion or request for equipment, request to consider changes in security practices, etc.

Yes, this may not be readily an option and can be frowned upon by some agencies. Remember, the name of the game is safety and going home at the end of our shifts. I would be remiss if I did not close with some thoughts for officers who choose to take a walk on the other side. All too often, we have knowledge of who these officers are and fail to bring this to administration attention. These officers who choose this path are not only a threat to the safety and security of the facility but also a threat to other officers and staff. I am sure all of us have access to a hotline where this can be reported. Please take the next step and let's keep these so-called bad officers out of our profession.

Happy Holidays and let's have a safe 2017.
Best regards,
Terry

Terry Campbell is a criminal justice professor at Kaplan University, School of Public Safety and has more than 20 years of experience in corrections and policing. He has served in various roles, including prison warden and parole administrator, for the Arkansas Department of Corrections. Terry may be reached at tcampbell@kaplan.edu.

Other articles by Campbell


---