Women in Corrections
By Terry Campbell, Professor, Purdue University Global
Published: 01/23/2017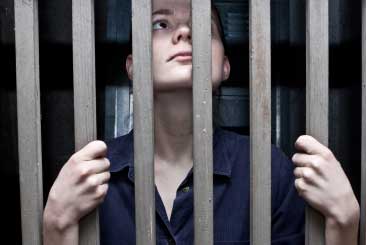 There are many issues and areas to consider in corrections; improvement in technology, rehabilitation, recidivism, security, proposals for closing prisons and/or opening new prisons, privatization, inmate populations, jails, probation and parole, and the list continues. For 2017 I decided to provide some comments and observations on females incarcerated. I reviewed the Sentencing Project Fact Sheet for Incarcerated Women and Girls. (1980 – 2014: Data Released 2015).

Some of the data and information I provide may be an eye opener for some and, needless to say is interesting. Between the years 1980 and 2014, women incarcerated has grown from 26,378 to 215,332. These numbers reflect a 700% increase of incarcerated women during this time period. As we know, so many of the females incarcerated have numerous issues including entering the system as HIV positive, various mental health issues, physical or sexual abuse women incarcerated with children, drug use, and other. Unfortunately, many of the women incarcerated have one or more of these issues. These alone create safety, security, and treatment concerns.

When we look at imprisonment and compare men and women, we find the imprisonment of females exceeded that of males by 50%. At the end of 2014 the following statistics reflect "Women Under Control of the U. S. Corrections System." (United States, 2014, Washington, DC: Bureau of Justice Statistics).


| | |
| --- | --- |
| Prison | 106,232 |
| Jail | 109,100 |
| Probation | 966,029 |
| Parole | 102,825 |

The criminal justice system has 1.2 million women under supervision. The statistics also reflect the following: "More than 60% of women in state prisons have a child under the age of 18." (Carson, E.A. (2015). Prisoners in 2014. Washington, DC: Bureau of Justice Statistics). During the 2004 – 2014 period, the prison population declined for black women by 47%, and the incarceration of white women increased 56%. The incarceration rate for Hispanic women increased 7%.

Next, we can consider the types of offenses committed by women in state prisons. (http://www.bjs.gov/).


| | |
| --- | --- |
| Violent Crimes | 37% |
| Property | 28% |
| Drug | 24% |
| Public Order | 9% |

A review of Amanda Noblet research: "Women in Prison: A Review of the Current Female Prison System: Future Directions and Alternatives." Internet Journal of Criminology 2009, http://ww.internetjournaofcriminology.com reflects the following characteristics of women incarcerated:
Women in prison lack a solid employment history.
They often have a history of poor physical health.
They have a history of financial problems.
They exhibit a distinct lack of education.
They have a history of substance misuse.
They often have mental health and other problems.
They are likely to be primary caregivers for their children.
When we look at one area alone, this is alarming. More so when these areas are combined. Then we wonder why women incarcerated have problems. The women incarcerated have gender-specific needs and programming to meet their needs is a must. This is another challenge for corrections professionals. We also know that a thirty-day program is a start, yet not long-term. Follow up and ongoing counseling is a must in many cases.

When we look at girls incarcerated, the data shows 14% of the youth in residential placement are females. Youth Offense Type by Gender reflect the following:


| | |
| --- | --- |
| Person | 31% |
| Property | 19% |
| Drug | 7% |
| Public Order | 9% |
| Status Offenses & Technical Violations | 34% |

As you see, these offenses for girls also create a set of challenges in supervising offenders as well as programming needs.

Some questions to consider after review of the data provided for women and girls: (This is not conclusive).
Identify factors and reasons that contributed to the 700% increase in women incarcerated from 1980-2014.
Review women incarcerated during this time frame compared to males and identify reasons for this.
Review the number of women on probation and parole and look at recidivism rates. Identify programs that reflect positive and negative trends. Identify ways to improve these areas.
Look at types of crimes committed by women and identify ways to help control for this as well as any early intervention.
We identified some of the characteristics associated with women incarcerated. Can we determine what programs have shown promising results? Are there any plans for early interventions? Upon release, are programs available for the women. (Consider release conditions and if programs are in their community and accessible).
Research areas for improvements among girls and types of crimes committed. How do we change this trend? What are we not doing to improve these crime percentages.
As you can see, there is ample room for improvements. Budget concerns are present as well as challenges in determining what works and does not work. We can consider improvements and those areas lacking positive results. Next, we must formulate an action plan to assist in changing many negative trends. These are only some of the challenges facing us while looking at incarceration and supervision among this population. I am looking forward to reviewing new research data and seeing how this compares with previous data.

Terry Campbell is a criminal justice professor at Kaplan University, School of Public Safety and has more than 20 years of experience in corrections and policing. He has served in various roles, including prison warden and parole administrator, for the Arkansas Department of Corrections. Terry may be reached at tcampbell@kaplan.edu.

Other articles by Campbell


---