Why We Secure Our Vehicles
By Joe Bouchard
Published: 01/23/2017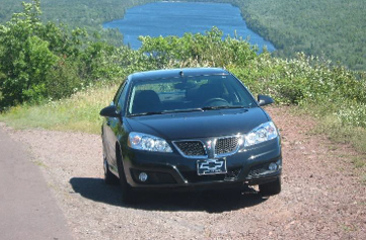 The following is an installment in "Operation Icebreaker: Shooting for Excellence", a series featuring "Ice Breaker's" designed to promote training awareness and capabilities in the corrections industry.

Corrections professionals sometimes forget that others do not think in terms of security. Once one realizes this, it is usually fun to test safety principles on pre-professionals. Why We Secure Our Vehicles is a great way to do this.
Break into teams
One person in team will volunteer to unlock her/his car
One person will act as the recorder and write down what is reported in 4.
Remaining team members will search car (with owner's permission) and report any non-factory items in vehicle
Facilitator asks each group to share list of items verbally
Facilitator asks which item is most dangerous to the general public
Facilitator explains the "chain of 7 IF's":
Imagine this:
If the items are in a car and
If the car is unlocked and
If a prisoner in a minimum security facility leaves the institution and
If the prisoner reaches the car undetected and
If prisoner takes item and
If prisoner returns inside undetected
If the prisoner used the items as contraband.
Facilitators show a list of facility prohibited items.
Facilitator asks these questions:

Are there enough safeguards to not lock our cars in prison parking lots?
How can the presence of these items hurt the operations of a facility?
One day while on lunch break at work, I took inventory of the non-factory items in my truck. These are the items that I had in my vehicle when I first conducted this exercise.
School books
Lunch
Plastic ice cube
Camera
60 dollars
Coffee in a steel mug
Big foot costume (to loan to someone at school after work)
GPS
2 six foot tall hiking sticks
Jack and crow bar-nut driver
One pair of snow shoes
2 snow shoe poles made of aluminum
Cardboard cut out of bigfoot – 7.5 feet tall unfolded (for a charity event)
Chewing gum
Cell phone
Cd and case
Detachable car stereo
Book bag
Name tag
Wallet w/ credit cards
Remind the students of the chain of 7 Ifs:
If the items are in a car and
If the car is unlocked and
If a prisoner in a level one leaves prison and
If the prisoner reaches the car undetected and
If prisoner takes item and
If prisoner returns inside undetected
If the prisoner used the items as contraband.

These are all unlikely, but possible. In corrections we must consider these things. The safety of staff, prisoners and the public depend on this sort of thinking.

Joe Bouchard is a Librarian employed with the Michigan Department of Corrections and a collaborator with The International Association of Correctional Training Personnel (IACTP). He is also the author of "IACTP's Corrections Icebreakers: The Bouchard 101, 2014" and "Operation Icebreakers: Shooting for Excellence". The installments in this series include his opinions. The agency for which he works is not in any way responsible for the content or accuracy of this material, and the views are those of the contributor and not necessarily those of the agency. While some material is influenced by other works, all of the icebreakers have been developed by Joe Bouchard.

Visit the Joe Bouchard page

Other articles by Bouchard:
---