Just Call It Trauma
By Dr. Susan Jones
Published: 02/20/2017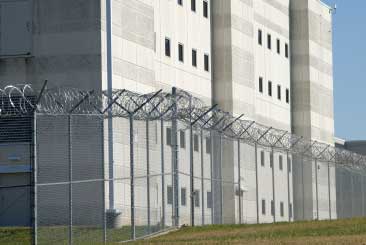 A critical part of the "From Corrections to Fatigue to Fulfillment" course is the challenge of traumatic exposure. This type of exposure is presented as one of the unavoidable challenges of working in a corrections environment. Any non-corrections person reading this may not be shocked to hear that corrections employees are exposed to incidents of trauma. However, anyone that has worked inside a corrections environment knows that we don't call this trauma; we call it something else.

When an officer is hit by an object thrown by an inmate, we call it "just part of the job." When a teacher's family is threatened, we call it "part of the risk we take when we work here." When a nurse is grabbed by an inmate we call it "what we expected when we took this job." When a food service worker sees a fight almost happen, we call that "no big deal." We never call these occurrences trauma, unless the incident has resulted in serious injury or death.

There is a lot in a label, and in corrections, we don't use the trauma label because we think that to do so would imply that we are vulnerable or weak. It would imply that the inmates have won, or even worse, that we are not cut out for this work. By not calling these everyday incidents traumatic occurrences, we have built a wall between us and the event. This wall protects us from feeling the real danger of the environment, and allows us to continue to go back to this work every day.

Perhaps this type of coping is the best way to approach the work. After all, we can't convene a debriefing group every time there is ALMOST a fight – right? But what about the person behind this wall? How does that corrections professional deal with the long-term effects of denying this very serious aspect of the job? We know that human beings cannot continue to "stuff" these events forever. As corrections professionals we know that the effects of this "stuffing" are often found in our relationships with other people in our lives, including our family, and in our bodies.

So what do we do? The answer to this very complex issue has to be in the middle of a continuum that lies between totally ignoring the traumatic effects of the incident and letting our vulnerability be exposed each and every time something like this happens. That middle ground may be different for everyone, but each of us must look for it. The first step is to begin using the word. Just call it TRAUMA.

This article as been reprinted with permission from the November 2016 Issue of Correctional Oasis, a publication of "Desert Waters Correctional Outreach".

Dr. Susan Jones retired from a warden's position within the Colorado Department of Corrections. She worked in a variety of corrections positions in Colorado for 31 years, including: community corrections, correctional officer, sergeant, lieutenant, manager, associate warden and warden. Dr. Jones research interests have focused on the issues that correctional employees face on a daily basis. Visit Dr. Jones's Facebook page "A Glimpse Behind the Fence".
---