So, Kid, What Did You Learn?
By Joe Bouchard
Published: 02/20/2017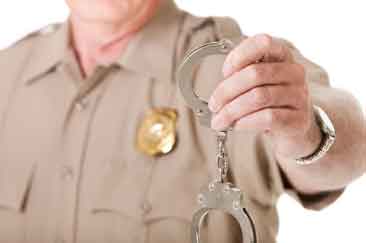 The following is an installment in "Operation Icebreaker: Shooting for Excellence", a series featuring "Ice Breaker's" designed to promote training awareness and capabilities in the corrections industry.

Here is a simple exercise designed for criminal justice students for the end of a semester. Very little is needed for this.
Break class into three groups.
Give them ten minutes to write down at least five corrections lessons learned during the semester
Have each group report out. Here are some that came from the fledgling flight of this icebreaker:
Back against the wall mentality
Officers, not guards, do not degrade the profession
Look before you feel
Know your surroundings, plan ahead
Know where your back up is located
Listen and observe for more information
Do not use the names of others in stories in order to protect yourself and them
Do not be someone you are not in any circumstances
Work together well, be professional and respectful
Communicate
Don't underestimate people
Distress
Contraband is power and can destabilize operations.
Have class rank the top three
Distribute an open letter to corrections students
Think back to your days as a "fish"


Although it was many years ago for me, I remember my first days in corrections with the same detail as though it were my latest meal. First impressions are lasting, after all.

Do you remember when you were a brand new employee or a "fish"? Can you recall the discomfort, trepidation, and uncertainty of your first days in the corrections profession? For most of us, it was like carrying the weight of the world. Despite initial training, careful contemplation, and help from colleagues, you felt like a stranger in a strange land.

Working in a prison is something one has to experience to fully appreciate. Certainly, training and research help new professionals adjust. But no amount of instruction, reading, and reflection can match the value of actual time on the job. I believe that I learned many valuable lessons in my first six months of employment. Here are a just few of them:

Every second can be a test.
Many offenders test us from all angles to see our vocational worth and general malleability. This can range from simple questions to subtle ruse to blatant confrontation.
All staff eyes are watching.
Veteran colleagues will scrutinize their new colleagues very closely. They simply need to test the mettle and reliability for the sake of overall safety.
There are so many policies to learn.
One cannot believe the voluminous literature that new staff have to become accustomed with in order to become effective at their job.
Keep things in perspective.
Initially, new staff may fail to keep things in perspective. They may become frozen in fear of litigation and physical attack. Often, personal worries hinder the view of the greater, interconnected picture.
Balance is key.
Obsessive fear of failure can paralyze. Complacency can make one a target. Cool vigilance is the best moderation.
Things will improve if you keep working at it.
The stress and anxiety from each day may lead to a daily desire to quit the job. Many of us dreaded going into work each day when we are new. However, time and experience lessen the challenges.

Eventually, new staff discover that, as a staff member, they can exercise considerable control of their area and of their career. New staff can become the architects of their own vocational fate. They merely have to apply those lessons.

For example, I eventually realized that it is no big deal that I am tested from all sides. I simply had to pass the tests with the plain application of policy and procedure in a firm but fair manner. Also, moderation helped temper the fear and change it to respect for my environment. I learned to think ahead, yet not tire myself out on contingency plans. With all of this, the stress declined. I actually grew to like my job very much.

We learned that those and other lessons are fundamental for success in corrections. I am certain that I am not the only one who has ever felt "the six month jitters". It is a common occurrence.

Motivation to stay
Pride, they say, goes before the fall. But balanced pride is often healthy. It is not over-weaned pride that keeps dedicated professionals in corrections. It is simply a matter of demonstrating to ourselves that we can adapt to the new paradigm in our vocational life. Often, many of our first motivations are internal.

Another motivating factor is the challenge of learning new things. Undeniably, working in a prison can be mentally stimulating, as it offers many new educational opportunities. The learning curve is very steep.

The custody and security aspect of the job sometimes prompts non-custody novices to continue. These new professionals can assist all areas of the facility by helping piece together the complex puzzle of contraband trade and prisoner dynamics. Prior to taking the job, many are unaware that they have to satisfy a need solve mysteries. Working in corrections continues to scratch that itch.

Before the new fish knows it, things just get easier. Small successes breed confidence. By the end of the first year on the job, most will start evolving from a fish to a correction professional. An important factor for this change is that the new staff became very interested in the job.

It is crucial that seasoned staff help new staff in their first days. In effect, that is a pay back to those who helped the current veterans find their way in what is, after all, a very distinctive and important sort of vocation. And it is simply a measure of increased safety.

Joe Bouchard is a Librarian employed with the Michigan Department of Corrections and a collaborator with The International Association of Correctional Training Personnel (IACTP). He is also the author of "IACTP's Corrections Icebreakers: The Bouchard 101, 2014" and "Operation Icebreakers: Shooting for Excellence". The installments in this series include his opinions. The agency for which he works is not in any way responsible for the content or accuracy of this material, and the views are those of the contributor and not necessarily those of the agency. While some material is influenced by other works, all of the icebreakers have been developed by Joe Bouchard.

Visit the Joe Bouchard page

Other articles by Bouchard:
---