The Third Society: Why Correctional Officers are Under-Appreciated
By Gary York
Published: 03/06/2017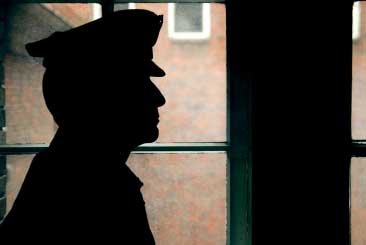 Every day correctional officers place their lives at risk to protect our communities and the people within prison walls. The sacrifice they make is often underappreciated.

One reason honest correctional officers cannot gain more respect is because of the corrupt officers tainting the image of the correctional officer profession. Prison corruption places everyone in danger. We must educate not only our public but our legislature as well of the need for aggressive action to be taken against dishonest staff members who make the honest officers look bad.

In an October 5th, 2016 Washington Post article it was reported that fifty correctional officers and inmates had been charged in a widespread bribery and drug conspiracy inside Maryland's largest state prison. This news is one of the latest unscrupulousness to filter out of the nation's prisons—and one that, sadly, taints the good, hardworking people in the system and the rest of society at large.

As a former senior prison inspector in Florida, I've also assisted the U.S. Department of Justice regarding death-in-custody training in Tashkent, Uzbekistan. For twelve years, I've conducted hundreds of investigations in the prison system regarding homicide, wrongful death, natural deaths, aggravated battery, narcotics, rape, sexual relations between staff and inmates, extortion, escapes and riots. These cases are not known to the public, although they are public record.

Wrongfully using a position of public trust at any level is an injustice that undermines the public's belief and weakens our economic growth. Last year, US Secretary of State John Kerry said that corruption costs the global economy more than a trillion dollars a year. Part of that is from graft, but it's also an effect of predatory opportunities.

Consider correctional staff that cross the line and use the inmates and prison system for personal gain by making fast cash with drug smuggling, cell phone smuggling and sex with inmates as predators who make us all look bad and place all honest staff in danger.

I have thought about what makes some people honest and some cross the line in our correctional profession. One day a retired Sheriff Deputy friend of mine (Carlos Suarez) and I sat down and talked about this in great detail. We separated prison society into three groups or societies as Carlos named them. Here is what we both agreed on.

The first society consists of the people who work hard for a living, enjoy their freedom, pay their bills and taxes, and generally make a positive contribution to the world around us. Whether they want to raise a family or just save enough for a comfortable retirement, they are the backbone of this country and a necessity in order to keep America strong.

The second society encompasses those who, for one reason or another, have fallen into a life of crime. Some of these people get stuck in a cycle of recidivism, shuttling from jail to freedom to jail and prison. Although prison is appropriate to protect the first society from violent offenders, some nonviolent offenders and people with mental-health issues do not need to be in prison. In these cases, we must provide proper care and educate, not incarcerate each and every one. Keep in mind so called non-violent offenders can become violate and have. Each case must be closely examined.

The third society belongs to the corrupt, those who use their position of power for personal gain. So many of these tainted people land in charge of an agency or another group of people that upholds the law, yet they make up their own laws and rules to benefit themselves. They might have the high-powered attorneys to avoid landing in prison, dining on steak and lobster while the second society eats industrial beans and rice. One criminal is told what to do and when to do it, and the other criminal decides that teachers, law enforcement, correctional officers, and our men and women in the military do not deserve a pay raise or more money for staff shortages while at the same time rewarding themselves with a pay raise or worse.

In the case of the corrupt correctional officer they use the prison system for personal gain by using their position of authority for monetary and sexual gratification. The levels of the political third society vary from government agency to agency. The third society must be dealt with. Honest officers deserve respect and will not gain respect until we remove our heads from the sand.

My time in the trenches tells me that everyone falls into one of these societies. Yet even if you're not the unethical political figure that makes all the honest people look bad, turning away in disillusionment also has a price.

Political corruption at all levels—state, county, and federal—must be addressed, even when it takes years and affects a wider swath than we thought. Otherwise, the system in which the hardworking first society believes disappears, leaving nothing but a bottomless pit.

Gary York is a retired Senior Prison Inspector and is an Ethics and Crisis Intervention Instructor. He is also the author of the books "Corruption Behind Bars" and "Inside the Inner Circle".

Other Articles by Gary York.
---