The Number 23 and Other Paranoia
By Joe Bouchard
Published: 03/06/2017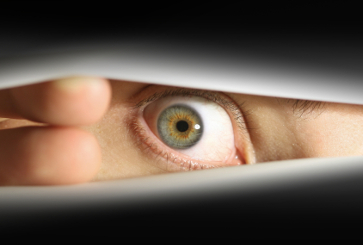 The following is an installment in "Operation Icebreaker: Shooting for Excellence", a series featuring "Ice Breaker's" designed to promote training awareness and capabilities in the corrections industry.

Do things happen a certain way or are there forces out there pushing us to do their bidding? Are we living life with no guide or is an invisible hand pulling our marionette strings?

Every veteran corrections professional knows that there are different personalities with which we deal on a daily basis. One of these personalities is the paranoid type. And this type can cause many problems inside. Paranoid people can write unwarranted complaints, become extremely defensive, and make preemptive strikes on events he or she perceives will transpire.

Because of this, it behooves us to look at the concept of paranoia. Let us assess this through a simple economic exercise.

Two facts:
At the time of writing, 81 laundry detergent pods in plastic container cost $17.97.
35 laundry detergent pods in replacement bag cost $8.95.
Ask the class the following questions:
Is manufacturer trying to get more money from what appears to be a sensible replacement scheme?
Is someone just addressing a market niche that knows that both versions will sell according to the demand from consumers?
Are you paying for convenience?
Is this line of questions normal or paranoid?
Do you know someone who would believe this is a conspiracy?
The veteran corrections staff also know that some prisoners are attracted to numerology. To strict adherents, numbers mean something deeper than representing an amount. Do these three unrelated facts mean anything?

Three facts:
My Great grandfather owned a trunk. I now own this trunk. This trunk has a date stamp on it of October 23, 1877
My Great grandfather, the same person who brought the trunk to the United States, applied for his homestead in Wisconsin on October 23, 1895
My wife and I married on October 23.
What could this mean?
Is the number 23 important in my life?
Is there such things as lucky numbers?
Is this as creepy as the Jim Carrey movie The Number 23?

Have students list paranoid preoccupations. Here are a few:
Inoculations are really government tracking devices
Compulsions on checking doors repeatedly
Natural Resources Department drop lady bugs to harass people
Government puts water in plastic bottles to get cancer so big drug companies can make money
This is a list of paranoid theories that students produced in September of 2015:
Bush was behind 9/11
The moon landing was fake
JFK was assassinated with a second sniper
Coke classic is not the same as the old original formula
Area 51exists
Aliens with anal probes also exist
Illuminati
Bill Clinton is a murderer
Tupac is alive, as well as Hitler and FDR
Government is tracking us
Mayan calendar predicts our future
Ask students if they actually know anyone like this.

Ask class how staff can deal with paranoia in order to keep order.

Joe Bouchard is a Librarian employed with the Michigan Department of Corrections and a collaborator with The International Association of Correctional Training Personnel (IACTP). He is also the author of "IACTP's Corrections Icebreakers: The Bouchard 101, 2014" and "Operation Icebreakers: Shooting for Excellence". The installments in this series include his opinions. The agency for which he works is not in any way responsible for the content or accuracy of this material, and the views are those of the contributor and not necessarily those of the agency. While some material is influenced by other works, all of the icebreakers have been developed by Joe Bouchard.

Visit the Joe Bouchard page

Other articles by Bouchard:
---