Tablet technology – Now Being Found in Strange Places
By Mary Scott Nabers
Published: 03/13/2017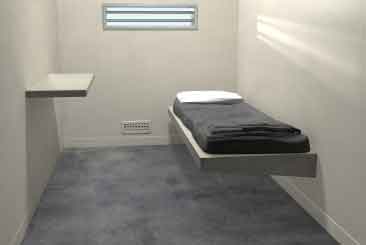 The U.S. Department of Education reports that state and local spending on prisons and jails in the U.S. has increased at triple the rate of funding for K-12 public education in the last three decades. What a horrible revelation…enough to shock even the most cynical reader I suspect!

Correction experts are trying hard and many are turning to options never considered in the past. In numerous locations, prisoners are being placed into cells with tablet computers. It is a trend that is growing quickly.

Most citizens rarely think about the cost of incarcerating prisoners, and on first blush, one might question why a facility would spend money on technology for prisoners. The answer is pretty simple when you think about it. Prison officials are doing it to reduce recidivism costs.

The Bureau of Justice Statistics reports that individuals released from state prisons nationwide have a recidivism rate of 76.6 percent after five years.

So why tablet computers? Why incur more costs? Tablets are being issued as a strategy to prepare inmates to transition back into society and find employment. The price of a tablet computer is minuscule compared to the cost of recidivism.

California corrections officials say they will provide digital devices to both staff and inmates and the justification is sound. They see tablet technology as a way to provide educational opportunities for inmates and also the much-needed diversion which helps to curb destructive behaviors. Tablets also create a connection between inmates and their family members, which decreases the stress of incarceration.

The "Digital Divide" is very pronounced among prison inmates. Hundreds of thousands of prisoners who are serving multi-year terms have never been exposed to computers, tablets or any other type of technology. When these individuals are released, their chances of surviving in a tech-rich society are very slim. The reality is that they won't be able to find jobs. If they don't have some basic computer skills, they cannot function in a technology-driven workplace. And, without a job, they will end up behind bars again very quickly.

One California jail facility is finding success by using approximately150 tablets to allow prisoners to access educational programs. In Kentucky, a county is supporting its substance abuse program for inmates with 50 tablet computers. In Arizona, a county facility provides tablets so that inmates can read books, connect with family and play free games.

Tablets also reduce costs in other ways. When inmates are occupied using tablet computers, they require less monitoring. The use of electronic messaging also reduces the number of administrative staff required to sort through what can be thousands of pieces of regular mail.

In many regions, tablets are furnished at no cost to taxpayers. A company providing tablets hopes to recoup its capital investment by charging inmates for the streaming of music and through charges for inbound and outbound electronic messaging. Each corrections facility institutes its own security and controls the level of usage.

Tablet technology, if successful, can potentially lower the recidivism rate that contributes to the $80 billion spent annually on corrections. Providing tablet computers to inmates is a small first step, but a growing trend that could possibly reverse the imbalance between education and incarceration spending. That is a much more appealing concept for taxpayers.

Mary Scott Nabers was a statewide office holder in Texas for a decade and is now a recognized expert on public private partnerships. She is the President and CEO of Strategic Partnerships, Inc., a business development company specializing in government contracting and procurement consulting in the United States.
---