More Inmates/Less Money: Ways to Make Ends Meet
By Michael Wilson
Published: 03/20/2017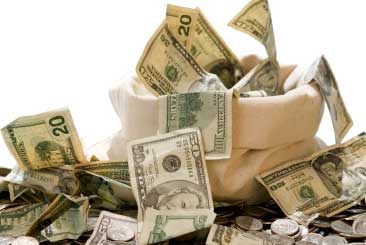 Here is the situation in black and white when it comes to U.S. correctional facilities:
The inmate population is growing and growing fast; there has been a 500 percent increase in the inmate population in this country since the 1970s. In 1972, there were 161 U.S. residents incarcerated in prisons and jails per 100,000 population; by 2007, that rate had more than quintupled to 767 per 100,000.1
Just about every state in the union, including California and Texas, which have the largest inmate populations in the country, is looking for ways or is actually cutting the amount of money they provide to operate correctional facilities.
These reductions, both actual and anticipated, are putting just about every correctional facility administrator in a bind looking for ways to house and care for a growing inmate population in an environment of ever-decreasing budgets and funding. In addition, this means they must evaluate every expenditure, looking for ways to reduce operating costs.

One of the ways they can tackle this is to get on top of their "spend" when it comes to supplies for their facilities. We certainly cannot suggest specific products that will help lower costs. After all, correctional facilities must select scores of products every year for their locations. What we can offer administrators are some "big picture" options that can help them get on top of their facility spending and, by doing so, take significant steps in reducing operating costs.

Among these are the following:

Create a Purchasing Team Supply spending can lose all rhyme and reason when different administrators have the ability to purchase products; even if there are limits as to how much they can spend or the size of the order, the order, very simply, may not even be needed. Possibly another area of the facility or even another nearby correctional facility has excess stock of the supplies being purchased. Create a purchasing team to handle all supply order requests to help manage procurement spending.

Improve Record Keeping Related to this, create a system, using anything from a simple spreadsheet to technologies provided by distributors, to keep track of what was purchased and when. A lack of supply record keeping often results in waste, and waste costs money.

Analyze Usage and Purchases Essentially this is inventory management. Administrators need to know how much of a certain item is used every month/quarter/six months, etc., and the related costs. This is an ongoing process. Not only does this help budget for specific supplies, it can catch theft (or waste) before it gets a chance to cut into the supply budget.

Organize the Supply Room Please excuse me if this sounds too "new age," but a disorganized and messy supply room is often a reflection of a disorganized and sloppy purchasing department. Organize the closet in a linear fashion with the most frequently used products near the front where they are easy to find. Similarly, place any products with expiration dates near the front as well. An organized closet reflects an organized inventory management system, which invariably helps reduce costs.

Encourage Supplier Competition It is either force of habit or because they just plain like the guy (or gal) they work with, but many administrators purchase supplies from the same suppliers year after year. While business loyalty can pay off, sometimes it does not. Administrators should create a request for proposal (RFP) for supplies. List the supply products now being used, the amounts being used, and ask suppliers to submit bids as to how much they would charge for those supplies. At one hospital, supply costs were reduced $250,000 annually by having suppliers compete for their business.

Look Beyond the Sticker Price It makes product selection easy when one distributor sells cases of "Product B," a cleaning solution, for $10,000 while another only charges $8,000 for the same number of cases of Product B. However, purchasing products solely on sticker price may not necessarily be the most cost effective option.

What if "Product A" costs $12,000 but is highly concentrated so that it lasts twice as long as Product B? Or what if a costlier floor finish is twice as durable as a less costly floor finish so it lasts longer? Compare the cost per use of cleaners or the frequency of application needed for finishes.

Take advantage of consulting software programs (at least one of which is free and found online) to better manage supplies and make product comparisons. These programs can offer product solutions and help administrators reduce costs. Some distributors can help guide administrators through these processes as well.

Correctional facilities purchase huge amounts of supplies of all kinds every year. Just because these amounts are so large is reason enough to evaluate purchases, analyze patterns, and look for ways to reduce costs. And don't be shy about turning to consultants, trusted distributors, or new online technologies to find savings. Invariably they are there, waiting to be found.

Michael Wilson is vice president of Marketing for AFFLINK, a global leader in supply chain optimization and developers of ELEVATE, providing clients with innovative process and procurement solutions to drive efficiencies in today's leading businesses. He can be reached at wmwilson@afflink.com.
---