Management of Sexually Abusive Behavior from Inmates toward Staff
By Dr. Susan Jones
Published: 04/03/2017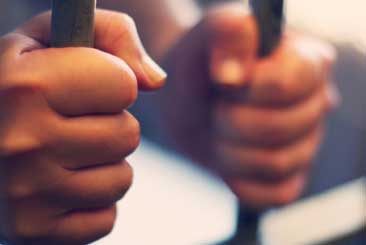 The types of sexually abusive behaviors that inmates direct towards staff include verbal harassment, gesturing, exhibitionistic masturbation, and physical attacks. The management of this type of behavior from inmates towards staff can vary a great deal between jurisdictions. While all jurisdictions have mechanisms in place to deal with criminal physical attacks, other sexually abusive behaviors may not be as consistently addressed. In fact, the correctional culture may provide a level of acceptance for inmates who verbally harass staff, especially new staff. This type of hazing may be considered a part of the toughening up that is needed if a person is going to succeed in corrections work. The verbal harassment may not start out as sexually abusive, but based upon the lack of response, it may very well progress to that stage very quickly.

Another type of sexually abusive behavior that inmates may choose to direct towards staff is that of exhibitionistic masturbation. The corrections culture may accept this type of behavior as something that is just part of working in a prison. The message that goes along with this acceptance is often that this is the inmate's house and they should be able to find this type of pleasure in their own house. What seems to get lost in this type of rhetoric is the fact that we are often not talking about someone that is discreetly masturbating for the sole purpose of pleasure. Exhibitionistic masturbation can include a variety of behaviors that take this way beyond an attempt to seek pleasure. Often inmates who engage in this sexually abusive behavior are doing so to intimidate, harass, and humiliate someone else.

The consequences of the acceptance of this type of behavior from inmates are rarely talked about in policy or in training. However, research has shown that inmates who are involved in exhibitionistic masturbation behavior, defined as indecent exposure, are more likely to be a threat to the community after release, even when compared to other inmates who are sex offenders. This type of research links the cultural acceptance of this behavior directly to an increased risk to the public, yet this is rarely acknowledged.

The second consequence of this behavior is that this type of behavior is usually directed at female employees and has been found to be a likely link to further manipulation of staff. With the current research available regarding boundary violations, this particular link should be a serious concern for corrections leaders.

So what is the best response to reduce or eliminate this type of behavior? The cultural acceptance of this behavior has often meant that we should just ignore the behavior but we know through research and experience that when sexually abusive behavior is ignored, it accelerates. When an inmate is not held accountable for his sexually abusive behavior, he sees it as a signal that more deviant and abusive behavior will also be accepted.

Past accepting and ignoring the behavior, some systems have been found to be supportive of the inmate's right to abuse staff in this manner and have supported this decision by minimizing the effect of the behavior. The response that it is not harmful, or it is their right in their home (cell)--is often found in these systems. In more than one system the courts have found that this response is not defensible, i.e. Beckford v Department of Corrections, 2010 and Freitag v Ayers, 2006.

The only acceptable response to maintain a legally defensible environment that increases the professionalization of the environment and improves the safety of the public is to address this sexually abusive behavior each and every time it occurs. Addressing the behavior must also mean documenting the incidents, each time. The first step toward this change must begin with the willingness to stop the behavior. This may seem like an unnecessary thing to even say, but the reality is that we are working to change the inmate's behavior, but more substantially, we are trying to change the culture.

Some systems have implemented a system of accountability that includes a formal disciplinary process and even referral for additional criminal charges. In other systems, additional measures have been taken to manage this behavior that includes: specific identification of repeat offenders or specific cell placement to avoid direct line of site to control rooms or officer stations. Some systems have even implemented specific clothing and program restrictions. In such a system, the consistent and methodical tracking to ensure that all cases are documented in the same manner can increase the likelihood that the behavior will be systematically addressed and that the behavior will be reduced.

While each of these types of steps may decrease the number of instances of this type of behavior, the main benefit is the message it sends to the inmates and the changes it makes to the accepted culture. These types of policy changes are often communicated to staff through training updates. It is in this role that the trainer becomes a primary change agent. The manner in which the training is provided and the style in which the information is communicated can make this an accepted transition or a change that is met with resistance. When corrections staff fully understand the impact upon the environment and the impact upon public safety, then the change can be more easily accepted. The "messenger" is often a critical component of this acceptance.

Further Reading: Beckford v. Department of Corrections (2010).
California Department of Corrections and Rehabilitation (CDCR), ARTICLE 25—Inmate Indecent Exposure and Sexual Disorderly Conduct Management, Effective-September 2007.
Cheeseman Dial, K., & Worley, R. (2008). Crossing the line: A quantitative analysis of inmate boundary violators in a southern prison system. American Journal of Criminal Justice, 33(1), 69-84.
Heil, P., Harrison, L., English, K., & Ahlmeyer, S. (September, 2009). Is prison seuxal offending indicative of community risk? Criminal Justice and Behavior, 36(9), 892-908.
Freitag v. Ayers 463 F. ed 838 (2006).
Worley, R. M., & Worley, V. V. (2013). Inmate public autoerotism uncovered: Exploring the dynamics of masturbatory behavior within correctional facilities. Deviant Behavior, 34(1), 855-868.

Dr. Susan Jones retired from a warden's position within the Colorado Department of Corrections. She worked in a variety of corrections positions in Colorado for 31 years, including: community corrections, correctional officer, sergeant, lieutenant, manager, associate warden and warden. Dr. Jones research interests have focused on the issues that correctional employees face on a daily basis. Visit Dr. Jones's Facebook page "A Glimpse Behind the Fence".
---