Why Do You Holler? It is Only a Dollar!
By Joe Bouchard
Published: 04/03/2017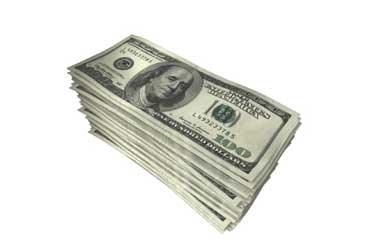 The following is an installment in "Operation Icebreaker: Shooting for Excellence", a series featuring "Ice Breaker's" designed to promote training awareness and capabilities in the corrections industry.

Are you teaching students of corrections on a budget? Do you wish to impart the safety lessons of the contraband search for under three dollars? If you answered 'yes' to these questions, Why Do You Holler? It is Only a Dollar? (A.k.a. Hidden Partners) is the icebreaker for you.
Before students arrive to class, the instructor will hide one dollar bill.
Instruct the first two students that arrive to hide a dollar each in the classroom.
Make certain that other students do not witness where they are hidden.
Have those two students serve as observers for #5.
When all students arrive and class begins, tell them of the money making opportunity. The person who finds a dollar can keep the dollar.
Students are asked if they want to search independently or in teams. If the latter, it is interesting to watch the dynamics while they decide to whom the recovered dollar will go.
Let the students know that if one person or team finds a dollar, they may also find the others.
The two students designated as observers chart the progress and tactics and dynamics of the search team.
The observers, with help from the instructor, deconstruct the exercise.
After the exercise ends, the instructor segues into a contraband control lecture. Such topics in question form are useful to introduce the topic:
How much are things worth in a jail or prison setting?
Where are things best hidden?
What precautions against infection should corrections professionals take while searching?
Where would you have hidden the dollars?
Contraband control is the foundation of safety in our correctional institutions. It behooves instructors to introduce these concepts to pre-professionals as early as possible. The safety benefits of finding bootleg and taking it out of the system are too important to ignore.

Joe Bouchard is a Librarian employed with the Michigan Department of Corrections and a collaborator with The International Association of Correctional Training Personnel (IACTP). He is also the author of "IACTP's Corrections Icebreakers: The Bouchard 101, 2014" and "Operation Icebreakers: Shooting for Excellence". The installments in this series include his opinions. The agency for which he works is not in any way responsible for the content or accuracy of this material, and the views are those of the contributor and not necessarily those of the agency. While some material is influenced by other works, all of the icebreakers have been developed by Joe Bouchard.

Visit the Joe Bouchard page

Other articles by Bouchard:
---