Legal Issues in Corrections
By Terry Campbell, Professor, Purdue University Global
Published: 04/10/2017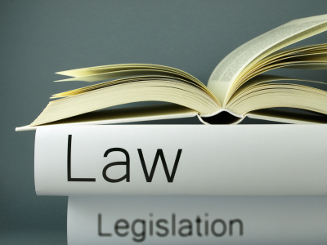 Our theme for April is Legal Issues. There are four topics I will discuss. They are the death penalty, cell phone usage, restrictive housing, and social media sites. These topics alone are controversial and have generated legal challenges and various court rulings. I feel we can agree to disagree as we review these topics below.

The State of Arkansas is planning on executing eight inmates over a period of eleven days. Once this was announced, both sides of the death penalty controversy have surfaced and been rather vocal. One of the drugs used during the execution is scheduled for expiration. This appears to be the main reason behind the scheduled executions and restrictive timeframe. There have been multiple law suits filed over these scheduled executions. The state has responded, 'this will bring closure to some of the victim's families.'

Some attorney's representing some of the inmates expressed concern with the inmate's ability to file an executive clemency application and be processed within imposed dates. At the same time, these inmates previously exercised their appeal rights. The recent challenges previously mentioned as well as new challenges are being filed and/or have been filed. This will continue up to last minute appeals. There are also concerns with the potential stress and trauma placed on staff, and the potential for error. Regardless of the outcome, this is a topic that continues to generate media coverage leading to the planned executions.

This is a controversial topic and one that all parties will not agree upon. Meanwhile, looking to the future after these executions, presents some continued uncertainty regarding the death penalty and potential for increased executions.

Our next topic takes a look at the use of cell phones throughout our prison and jail systems. Again, depending on which side of the topic one stands, defines their respected position. Currently cell phones are prohibited and considered contraband. Cell phones can provide contact with inmate's families, allow inmates to engage in criminal acts from within a correctional setting, lucrative business for people and/or officers to illegally bring in a cell phone for financial gain, if I am an inmate and have the unauthorized telephone I can charge others to use the phone, and other. Anytime we deal with items prohibited, there will be an increase into inmates who illegally try and receive cell phones. This often leads to additional trafficking and trading concerns. There are many documented cases of cell phones being brought in to inmates.

There are some general questions that come into play:
Do prisoners have a right to access?
Can restrictions be placed on numbers called and no approved calls if the party being contacted has a criminal record.
How can staff monitored calls? Currently the capability is in place for staff to monitor calls, excluding legal ones.
Some states are in the process of, or have already created legislation regarding cell phones in prisons and jails. The State of Maryland has used dogs specially trained to sniff and locate cell phones. This has been productive. At the same time, there has been experimentation with jamming specific signals in institutions. However, not all have been successful: One institution the signal was jammed, resulting in 200,000 people in nearby communities experiencing failed cellular service. There are isolated incidents where this has occurred throughout our country. More improved technology is a must. At the same time, there will continue to be legal challenges throughout the various court systems with an interest in reading the legal outcomes.

Restrictive housing continues to generate interest and provide a backlog in legal challenges. The following areas continue to be challenged:
Extent of restrictions,
Deprivations,
Level of restrictions,
Reasonableness of the placement,
Indeterminate length of the segregation,
and the following Constitutional Amendments concerns: First Amendment, Fourth Amendment, Eighth Amendment, and Fourteenth Amendment.
Our last topic to discuss is Should Social Media Be Banish in Prisons? In September 2016, state prison inmates planned a work strike in conjunction with a march in Washington to protest corporate food giant Aramak. This was done through social media sites.

Inmates in 24 states used Facebook, Twitter, and You Tube to protest the 45th anniversary of the Attica prison riot. There are other documented incidents as well. This has become problematic and creates additional safety and security concerns. Many states have initiated the following:


Prohibits inmates from operating a social medial account,
Bans family and friends from maintaining a site for incarcerated loved ones,
Prohibit use of social media use among inmates in state prisons and city and county jails, and
Created online tip sites where people can anonymously report inmates whom they suspect are using social media.
The American Civil Liberties Union feels that banning social media is "counterproductive in terms of rehabilitation." Again, another of those topics where I can certainly see both sides. Now you decide.

Stay safe out there.
Terry

Terry Campbell is a criminal justice professor at Kaplan University, School of Public Safety and has more than 20 years of experience in corrections and policing. He has served in various roles, including prison warden and parole administrator, for the Arkansas Department of Corrections. Terry may be reached at tcampbell@kaplan.edu.

Other articles by Campbell


---