Shopping for Joe
By Joe Bouchard
Published: 04/10/2017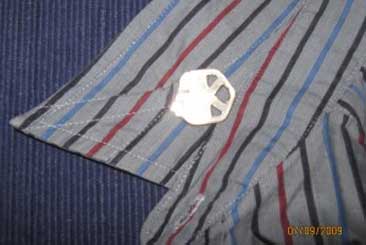 The following is an installment in "Operation Icebreaker: Shooting for Excellence", a series featuring "Ice Breaker's" designed to promote training awareness and capabilities in the corrections industry.

I have a distinct advantage at one college at which I work. Not too many colleges can claim this distinction. The campus is located in a once prosperous but now largely empty mall. The economic situation of the city is not the point. Rather, there are still some stores inside that can help me deliver valuable lessons on contraband control.

The close proximity of the classroom to a chain clothing store offers a perfect diversion. In fact, one does not have to walk outside to reach the store from the classroom.

Straight out of left field is one way that I prefer to start classroom exercises. That feeds into the notion that manipulation and other lessons in corrections do not come directly. Often they are introduced with a diversion or a seemingly unrelated context.

This is where the clothing store near the classroom fits in. In Shopping for Joe, the instructor can state that he or she is giving a presentation out of state and that new clothes are necessary. The instructor may take one or two students to help choose an outfit.

(The instructor may or may not actually purchase the items. If so, it is a matter of trust that the students will choose something of the instructor's liking. If not, then some dress clothes from a discount store can be used as the props for the exercise.)

Once back with the clothes, show the class what was purchased.
Examine all areas of the collar, taking care to look at center
Look for smaller pockets within pockets
Check out the belt area
If a tie was purchased, look for hiding niches
Group dissection with topics such as:

Where could unscrupulous visitors hide things in a winter coat?
Have you ever seen a glove with a zippered pocket?
Are there inner pockets in the trousers?
What small items could be hidden in these clothes?
Do airport security (in your experience) check for these items?

Like many other icebreakers in this book, this exercise is a great segue into contraband control. In particular, the personal search fits well with this.
Every day, personal and professional visitors in our corrections facilities try to dupe staff. They do so by smuggling small items in their clothing. This vocational fact is not an indictment on the human race. Rather, it illustrates alternate places to look in order to keep our facilities safe for staff, prisoners and the public.

Joe Bouchard is a Librarian employed with the Michigan Department of Corrections and a collaborator with The International Association of Correctional Training Personnel (IACTP). He is also the author of "IACTP's Corrections Icebreakers: The Bouchard 101, 2014" and "Operation Icebreakers: Shooting for Excellence". The installments in this series include his opinions. The agency for which he works is not in any way responsible for the content or accuracy of this material, and the views are those of the contributor and not necessarily those of the agency. While some material is influenced by other works, all of the icebreakers have been developed by Joe Bouchard.

Visit the Joe Bouchard page

Other articles by Bouchard:
---