Have We Locked Up VOCs?
By Mike Sawchuk
Published: 04/17/2017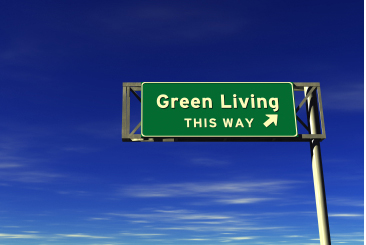 As more and more correctional facilities throughout North America transfer to greener and sustainability strategies, one of the first steps they often take is selecting environmentally preferable cleaning solutions. These are cleaning solutions that have met the standards of leading, green certification agencies, independently tested, and verified to have a reduced impact on human health and the environment.

One of the benefits of certified, green cleaning solutions is that the volatile organic compounds (VOCs) in them have been removed. Along with being found in cleaning solutions, VOCs are present in all types of products such as adhesives, building materials, paint, flooring materials, and the list can go on and on. They do have a purpose. Invariably, they make the cleaning product more useful, the adhesive stronger, paint adhere more efficiently to walls, etc.

However, VOCs have a significant downside. Among other things, public health officials believe VOCs can cause some of the following:
Eye, nose, and throat irritation
Shortness of breath
Headaches and fatigue
Affect cognitive (thinking and comprehending) abilities
Nausea, dizziness, and skin problems.
Higher concentrations or concentrations in very enclosed environments with limited ventilations, such as some correctional facilities, have also been suspected to cause cancer because it has been shown they can cause cancer in animals.

But with green cleaning solutions, we don't have to worry about any of this, right? Unfortunately, that may not necessarily be correct.

Here's the situation. When most of the standards for green cleaning were created, and a product was certified as having few if any VOCs, what they meant is few or no VOCS that could harm the ozone layer covering the earth.

This means the product may still have VOCs that can become airborne and negatively impact the health of the user – the person using the cleaning solution – as well as staff and inmates in the facility. As more and more building managers find out about this, the question soon comes up as to whether this is a form of "greenwashing." This means that manufacturers may have been deceiving the end customer about a green product. After all, building managers and cleaning companies thought the product was safer for users and building users when it appears it was not. (See Sidebar)

That is not necessarily the situation. In most all cases, manufacturers are following and adhering to the criteria established by the leading green certification organizations. So, if anyone is at fault, if we must blame someone, it is these organizations have not revised their environmental standards and criteria as new information about VOCs has unfolded.

What Correctional Facility Managers Can Do Now

At this time, we do not know if the key certification agencies are planning to update or revise their standards regarding VOCs. We must remember that the green certification business is just that, a business. And because of this, the major players, which includes GreenSeal, ECOLOGO, GREENGUARD, and the Safer Choice Program, also known as Design for Environment (DfE), have all begun to specialize. They are not putting more focus on the products manufactured for particular industries or those used for certain purposes. This seems to indicate that updating VOC standards may simply not be in the cards at this time for many of them.

However, what appears to be emerging, which can address this situation for correctional managers, is something called "dual certification." Dual certification means that a cleaning solution has been certified twice. Once by GreenSeal, for instance, indicating that it has been manufactured with ingredients proven to have a reduced impact on the environment as well as promote sustainability. But then the product is certified again, this time by an organization such as GREENGUARD, * which puts much greater emphasis on the chemical emissions released by a cleaning solution or other products.

So, if cleaning solution "A" were used in a correctional facility and were dual certified by both GreenSeal and GREENGUARD*, it would indicate:
The ingredients used to make the product have been verified to be safer for the user, staff, and inmates in a correctional facility, as well as the environment
The product has been tested and found to release few or no harmful, airborne, chemical emissions such as VOCs.
It appears that at least some cleaning chemical manufacturers are adopting this dual certification approach. It is their belief that as specialization takes over the green certification industry, end-users will also look more specifically for cleaning products that address specific issues, such as airborne VOCs and emissions.

Much depends on where the product is used. In a school, hospital, or senior care facility, where people may be more prone to have reactions to airborne VOCs, it would be a wise idea to select a dual certified cleaning solution. In an office building, convention center, or similar large facility, it may not.

However, in a correctional facility, it should be considered for the reasons mentioned earlier. Good air circulation and ventilation can be a problem in many prisons, especially in older buildings. Along with the health issues mentioned before, breathing air that contains VOCS, even if a reduced amount, can negatively impact morale and possibly promote tensions among staff and inmates. There are enough moral and anxiety problems in a correctional facility already, to have them heightened by inhaling VOCs.

Mike Sawchuk is Chief Business Development Officer for Avmor, a leading manufacturer, and marketer of professional cleaning products in North America. He can be reached at msawchuk@avmor.com.

*This term, GREENGUARD, is trademarked and to be capitalized.

Sidebar:
Greenwashing was added to the Oxford English Dictionary in 1999. It is defined as "disinformation disseminated by an organization so as to present an environmentally responsible public image."
---