Corrections Highlights Services at Crime Victims' Rights Week Ceremony
By Rachel Friederich, Washington Department of Corrections
Published: 04/24/2017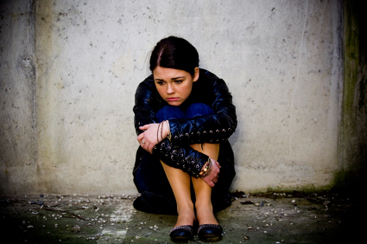 Though no two crimes are identical, those who experience crime can suffer from trauma long after it happens, according to Jeralita Costa.

"In an instant, everything can change," Costa said. "Suddenly, out of nowhere, you feel yourself shoved into a deep, dark space… Fear slowly climbs into your spine and into your imagination… You don't know if there is help inside or outside of this dark place. You don't know what to anticipate, which way to turn or how to regain control."

Costa, a former state senator who is also a community victim liaison within the Washington Department of Corrections' Victim Services Program, described how her family felt in 1976 after one of her relatives survived being abducted, beaten, and raped by a man in Snohomish County.

At the time, very few resources were available to help crime victims work through the trauma they experienced and put their lives back together. It's what inspired Costa to dedicate her career to advocating for victims' rights locally and nationally.

In addition to her work in Corrections, Costa was the Assistant Director of Education and Training for the National Center for Victims of Crime in Arlington, Va. She served as the Executive Director of Victim Support Services in Seattle, Wash. Costa held leadership positions in the Washington Coalition of Crime Victim Advocates between 1989 and 1995. She also served in the Legislature from 1995 to 2002.

Costa told her family's story during a program April 7 at the Department of Labor and Industries (L&I) in Tumwater marking National Crime Victims' Rights Week, which is observed nationally April 2-8.

L&I runs the Crime Victims Compensation Program, which can pay for services victims may need, such as medical costs, lost wages, grief counseling, mental health treatment and funeral costs, following a crime. Costa's work in the state legislature helped shape that program.

The event included information for crime victims about resources available from more than a dozen community organizations and state agencies.

Victim Services Program Manager, Steve Eckstrom, spoke about the resources available through the department's Crime Victim Services Program.

For example, the Department has more than 11,000 enrollees in its victim notification system. The agency's Victim Services Program includes a notification system which lets victims know when an inmate is transferred to work release, their scheduled date of release, or if the inmate escapes, is captured after a release or dies during their time in prison.

The program also provides victims with safety planning assistance and stopping unwanted contact from inmates.

"We give victims the opportunity to have their voices heard," Eckstrom said.

In recent years, the Department has also launched a couple of optional programs in which victims may choose to participate.

One is a facilitated dialogue meeting between a victim and an inmate. After a thorough screening process, victims have the chance to be heard, whether that involves asking the inmate why they committed a crime or telling the inmate the impact the crime had on his or her family. Sometimes the meeting is used as a way for the victim to assess whether or not their perpetrator is remorseful or has taken steps to change past patterns of behavior.

The other is an "accountability letter bank." Inmates can write a letter to their victim to acknowledge the pain they caused, steps they're taking to change their lives and that they're taking responsibility for their crime. However, it is up to the victim as to whether or not they want to receive the letters or participate in a meeting.

Eckstrom also praised the work accomplished between Department crime victim liaisons and community advocacy groups to support victims.

"We collaborate day in and day out with these organizations." Eckstrom said. "We couldn't be effective without collaboration."

Rachel Friederich is a Communications Consultant for the Washington State Department of Corrections. She earned her bachelor's degree in communications from Central Washington University. She has worked communications and public relations for various Washington non-profit organizations as well as a reporter at newspapers and radio stations across Washington including The Daily World, Yakima Herald-Republic, and KGY-AM in Olympia.
---