Best Wishes
By Joe Bouchard
Published: 04/24/2017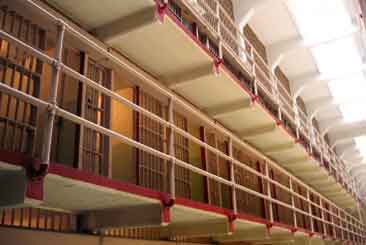 The following is an installment in "Operation Icebreaker: Shooting for Excellence", a series featuring "Ice Breaker's" designed to promote training awareness and capabilities in the corrections industry.

The Genie is out of the bottle. What would you ask for if you had one wish? This is a game that many of us play. Can this be applied to corrections and first day introductions?

This is a formula icebreaker. With these, three elements are the same for all icebreakers. It is the fourth element that differs.

The instructor states, "Since we will be spending sixteen weeks together, I thought it best to learn a bit about you." Then the instructor introduces herself or himself by stating the four items below.
Name
Interest is class
Time in program
Your wish granted: What is it that you truly want?
In my case, it would be:
My name is Joe Bouchard
I am interested in this class because I teach it and it is a valuable part of your professional success.
I have been in corrections for 23 years and an instructor for 17 years.
My wish granted, I want a mansion in the mountains with a hot tub and a great view.
As you see, I do not ask for much.

Students one at a time answer these questions. Once they are done, to mix it up, the instructor will direct the student to "pick a victim". That forces the student to pass the buck to another. The randomness of this keeps students on their toes, as they do not know who will be next.

As each student introduces their version of themselves and their wish granted, inside jokes can develop. Also, students will get to know one another, and camaraderie will likely develop.

This formula icebreaker can segue nicely into stories of manipulation. You can ask, how what you wish for can be used against you? This icebreaker also works well as a platform for a discussion on work persona and positive realism.

Sometimes the thing that saves one's sanity in a career in corrections is a positive attitude. Students cannot learn this lesson too early. In fact, this can be delivered on the first day of the first day of your first semester is corrections class.

Joe Bouchard is a Librarian employed with the Michigan Department of Corrections and a collaborator with The International Association of Correctional Training Personnel (IACTP). He is also the author of "IACTP's Corrections Icebreakers: The Bouchard 101, 2014" and "Operation Icebreakers: Shooting for Excellence". The installments in this series include his opinions. The agency for which he works is not in any way responsible for the content or accuracy of this material, and the views are those of the contributor and not necessarily those of the agency. While some material is influenced by other works, all of the icebreakers have been developed by Joe Bouchard.

Visit the Joe Bouchard page

Other articles by Bouchard:
---