I Heart You!
By Joe Bouchard
Published: 05/01/2017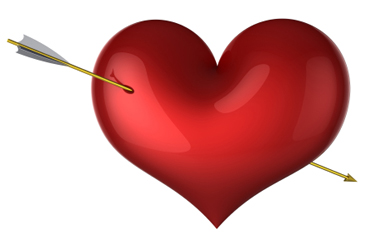 The following is an installment in "Operation Icebreaker: Shooting for Excellence", a series featuring "Ice Breaker's" designed to promote training awareness and capabilities in the corrections industry.

Valentine's Day comes and goes. But whether we are lonely hearts or in a relationship, all of us can enjoy the annual treat of candy hearts. These are sugary hearts with little messages imprinted upon them.

Also called conversation hearts, these candies are delicious icebreakers. Some of these start relationships and friendships. In short, they are a fun way to communicate.

Can these be used by prisoners to communicate? Perhaps so. And even if this is not a practical way for incarcerated entrepreneurs to convey messages, it is a worthy way for students to contemplate coded messages.

This is how it works
Split into teams.
Distribute candy message hearts. Each team should get the same number of hearts.
Have each team spell out sinister messages found in a prison with only valentine hearts
If this is not possible, each team may alter one heart word with a pen
Each team may make up a code by substituting a message on one heart for one new meaning. For example, BE MINE can be designated to mean "you are my next victim"
Team with most sinister message wins.
This is a great segue into the many ways prisoners conceal messages with various codes. By the way: I heart you all!!!

Joe Bouchard is a Librarian employed with the Michigan Department of Corrections and a collaborator with The International Association of Correctional Training Personnel (IACTP). He is also the author of "IACTP's Corrections Icebreakers: The Bouchard 101, 2014" and "Operation Icebreakers: Shooting for Excellence". The installments in this series include his opinions. The agency for which he works is not in any way responsible for the content or accuracy of this material, and the views are those of the contributor and not necessarily those of the agency. While some material is influenced by other works, all of the icebreakers have been developed by Joe Bouchard.

Visit the Joe Bouchard page

Other articles by Bouchard:
---