Minimum Preparation Requirements for Correctional Officers: Part 2
By Dr. Susan Jones
Published: 05/15/2017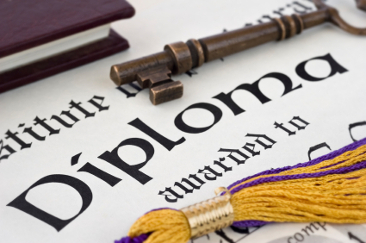 The following is the second in a two part series written by Dr. Susan Jones.

Discussion

This presentation of the current educational and minimum age requirements for correctional officers in the state corrections systems and the Bureau of Prisons provides an important snapshot into current practice. The LEEP program shows a cycle of funding and focus upon the need for college educated law enforcement professionals both on the streets and within the corrections systems. This cycle has gone full circle within the corrections profession to a place where none of the identified correction systems require any college education.

The remnants of LEEP can be found in jurisdictions such as the Bureau of Prisons and the Michigan Department of Corrections. Both of these systems prefer college educated applicants, but they also both allow for substitutions of different types of experience. Remnants of the effect of the program can also be found in leadership structures. For instance, the Colorado Department of Corrections has a leadership team (wardens and directors), where the majority possess some level of college education. At first glance, this could be interpreted as a system was heavily influenced by LEEP and a system that values higher education for internal promotions. However, a review of the qualifications for management promotions within the Colorado DOC shows a system that details preferred qualifications, but allows for experience to substitute for educational requirements. The fact that most of the current leadership team has some college education can be explained more by the career cycle of people within the department than by the value of higher education. By the time that these correctional employees were promoted to the level of warden, they had many years or experience and they very likely would have been among those who entered corrections work when a college degree or some college hours were required.

A Colorado warden confirmed this explanation when asked whether he felt his advanced degree helped him to get promoted to warden. He stated that at no time, including when he was promoted to warden, did anyone ever mention his college education or ask him questions regarding his course work. He believes that the time and money he spent on his college education was a waste for his career in corrections. This type of sentiment can be explained by Stinchcomb (2004) who suggested that the correctional system had not changed to be able to take advantage of the skills of college educated employees.

Unanswered question about the goals of the Presidential commission remain. Did the LEEP program improve the correctional outcomes? Did the short-lived requirements for a college education improve the image of corrections work so that college-educated employees would seek out and remain in correctional positions?

A comparison between LEEP and correctional outcomes were not effectively measured because it was during this same time period that the corrections systems were dramatically changed by the growth. This growth coupled with court interventions into prison management makes are true measurement difficult. What we know is that the recidivism rate was not reduced and the numbers of college educated applicants applying to work in correctional facilities was insufficient to staff the rapidly increasing numbers of positions.

The second question: did the short-lived requirements for a college education improve the image of corrections work so that college-educated employees would seek out and remain in correctional positions, is also difficult to measure. Occupational surveys that measure public opinions about job categories rarely identify correctional officers as an occupational choice (Goldthorpe & Hope, 1974). However, the recent data obtained from an engagement survey completed by Colorado state employees indicates that correctional staff do not believe that the public values the work that they do. One item on this survey included this statement: "The work we do in my department is respected and valued by the public." Employees from the Department of Corrections indicated that only 36% of employees answered this item favorably in 2014 (Jones, 2015). One former correctional lieutenant summed it up in this fashion: "There isn't any status involved in being a corrections officer and never has been. You see on the hierarchy of law enforcement it's pretty much the bottom" (Jones, 2015, p. 3).

This concept of improving the image of law enforcement was a central theme in the report issued by the Presidential Commission, the Challenge of Crime in a Free Society:

<"An odd and injurious notion is widespread that there is something disreputable about being a policeman or a criminal lawyer or a prison guard. The fact is that there are few fields in which people have more opportunities to do important and responsible work than in the criminal justice system. Recruiting such people in large numbers, training them fully and giving them the pay, the opportunities for advancement, and the responsibility they deserve is a matter of great urgency.(President's Commission on Law Enforcement and Adminsitration of Justice, 1967, p. 13)"

The urgency called for by this commission was based upon "disruptive social and political events" (Jacobs & Magdovitz, 1977, p. 1). This urgency has apparently faded, even in light of current events that have highlighted abuses within the criminal justice system (Human Rights Watch, 1996, 2015).

As a result, correctional leaders need to consider the possibility that the conclusions from the 1967 President's Commission on Law Enforcement and Administration of Justice may have accurately identified a key component that could improve the criminal justice system. Thoughtful consideration should be given to the minimum qualifications of applicants and the far reaching impact of those qualifications. Many correctional systems promote management and executive positions from within. In such cases, the types of employees recruited and retained have a direct impact on the future of the organization. Is it possible that increasing the educational preparation of correctional officers could make a difference that could reduce the violence, cost, and recidivism rates of this nation's prisons? This question deserves an answer.

Dr. Susan Jones retired from a warden's position within the Colorado Department of Corrections. She worked in a variety of corrections positions in Colorado for 31 years, including: community corrections, correctional officer, sergeant, lieutenant, manager, associate warden and warden. Dr. Jones research interests have focused on the issues that correctional employees face on a daily basis. Visit Dr. Jones's Facebook page "A Glimpse Behind the Fence".



References


Antonio, M. E., Young, J. L., & Wingeard, L. M. (2009). When actions and attitude count most: Assessing perceived level of responsibility and support for inmate treatment and rehabilitation programs among correctional employees. The Prison Journal, 89(4), 363-382. doi: 10.1177/0032885509349554

Cooper v. Pate, 378 U.S. 546, No. 378 U.S. 546 (U.S. Supreme Court 1964).

Correctionsone.News (Producer). (2015, 8-18-2015). Kansas DOC drops correctional officer hiring age to 18.

Gibbons, J. J., & Katzenbach, N. d. B. (2006). Confronting confinement: A report of the commission on safety and abuse in America's prisons: VERA Institute of Justice.

Goldthorpe, J. H., & Hope, K. (1974). The social grading of occupations. Oxford: Clarendon Press.

Hepburn, J. R., & Knepper, P. E. (1993). Correctional officers as human service workers: The effect on job satisfaction. Justice Quarterly, 10(2), 315-335.

Human Rights Watch. (1996). All too familiar: Sexual abuse of women in U.S. state prisons.

Human Rights Watch. (2015). Callous and cruel: Use of force against inmates with mental disabilities in US jails and prison. New York, NY: Human Rights Watch.

Human Rights Watch. (October 1, 1997). Cold storage: Super-maximum security confinement in Indiana. 1-56432-175-4.

Irwin, J. (2005). The warehouse prison: Disposal of the new dangerous class. Los Angeles, CA: Roxbury Pueblishing.

Jacobs, J. B., & Magdovitz, S. B. (1977). At LEEP'S end?:A review of the law enforcement education program. Journal of Police Science and Administration, 5(1), 1-18.

Jacobs, J. B., & Retsky, H. G. (1975). Prison guard. Journal of Contemporary Ethnography, 4(1), 5-29. doi: 10.1177/089124167500400102

Jones, S. (2015). Perception about the status of corrections work. Corrections.com.

Law Enforcement Assistance Administration. (1974). Guideline manual: Law enforcement education program. Washington DC.

Martin, S. E., & Jurik, N. C. (2007). Doing justice, doing gender: Women in legal and criminal justice occupations. Thousand Oaks: Sage, CA.

Mears, D. P. (2008). An assessment of supermax prisons using an evaluation research framework. The Prison Journal, 88(1), 43-68. doi: 10.1177/0032885507310964

Norman, M. D. (1980). An analysis of the curriculums and faculty preparation in Colorado Associate of Applied Science Degree Criminal Justice Programs. Doctor of Education, University of Northern Colorado, Greeley, CO.

PEW Center on the States. (2009). One in 31: The long reach of American corrections. Washington DC: PEW Charitable Trust.

Poole, E. D., & Regoli, R. M. (1980). Role stress, custody orientation, and disciplinary actions. Criminology, 18(215-26).

President's Commission on Law Enforcement and Adminsitration of Justice. (1967). The challenge of crime in a free society Washington DC: United States Government Printing Office.

Riveland, C. (1999). Supermax prisons: Overview and general considerations. National Institute of Corrections.

Slate, R. N. a. J. W. W. (2008). Criminalization of mental illness. Durhan, NC: Carolina Academic Press.

Stinchcomb, J. B. (2004). Making the grade: Professionalizing the 21st century workforce through higher education partnerships. Corrections Today.

Travis, J. (1995). Education in law enforcement: Beyond the college degree. Paper presented at the Forum on the Police and Higher Education, Chicago, Illinois.

U.S. Government. (1970). Report of the President's commision on campus unrest. Washington DC: Superintendent of Documents, US government printing office.

Winslow, R. W. (1968). Crime in a free society (2nd ed.). Encino, California: Dickenson Publishing Company.
---