Pizza Persuasion
By Joe Bouchard
Published: 05/08/2017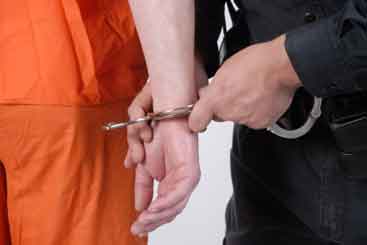 The following is an installment in "Operation Icebreaker: Shooting for Excellence", a series featuring "Ice Breaker's" designed to promote training awareness and capabilities in the corrections industry.


Sometimes the cards are stacked against the instructor. Consider the following:
You conduct a class at the end of the day
It is three hours long
It sometimes contains dry material
The class starts during the dinner hour
The average adult mind has an attention span of only sixteen minutes (so I am told – you may verify with independent sources)
With these factors, how does one maintain interest and control? Perhaps a bribe will work.

One evening, I pondered this and introduced pizza, manipulation, justification, rationalization and other factors into the equation.

I told class that I would buy a pizza for the next week if they came up with compelling reasons for me to do so. "Persuade me!" is what I said. Here are some of the things that they suggested:
Bouchard is "Money bags". He can afford it!
Pizza is good.
It is brain food and will help students study and learn the lesson.
It is suppertime
Bouchard is "the man"!
So all of us willshow up.
Because we are hungry.
And more!

Did the kids get pizza during the next class? Of course! How could I not deliver when they helped me build this icebreaker? Besides, there were so many compelling reasons. In any event, I wanted pizza! Prisoners will use many tactics to manipulate staff. Among them are flattery, intimidation, and a sense of urgency. As students are introduced to these, they begin to recognize the ruses. Recognition of these will go a long way in preserving professionalism.

Joe Bouchard is a Librarian employed with the Michigan Department of Corrections and a collaborator with The International Association of Correctional Training Personnel (IACTP). He is also the author of "IACTP's Corrections Icebreakers: The Bouchard 101, 2014" and "Operation Icebreakers: Shooting for Excellence". The installments in this series include his opinions. The agency for which he works is not in any way responsible for the content or accuracy of this material, and the views are those of the contributor and not necessarily those of the agency. While some material is influenced by other works, all of the icebreakers have been developed by Joe Bouchard.

Visit the Joe Bouchard page

Other articles by Bouchard:
---