Top Ten States for Imprisonment- State Incarceration Rates Over Time
By Leonard A. Sipes, Jr.
Published: 05/08/2017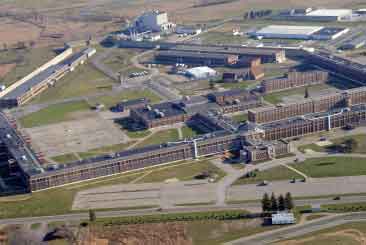 The chart below from the Bureau of Justice Statistics of the US Department of Justice provides state and federal rates of incarceration from 1978 to 2015.

From this data, you can see the vast progression of rates of incarceration for states and the federal government, and the recent reductions as the country debates the appropriateness of high levels of imprisonment. Incarceration rates peaked in 2008 with 506 per 100,000; it's 485 per 100,000 in 2015. The longitudinal data provides a glimpse into the history of criminal justice policy in America.

There are ten states that lead all others as to rates of incarceration. They are:

Washington, D.C. The District of Columbia stopped recording incarceration rates in 2000 per the Revitalization Act that federalized many D.C. criminal justice agencies and required that all people convicted of D.C. code violations serve their time in federal prisons. I include D.C. to provide some perspective; rates of incarceration will always he much higher for cities. I have no reason to suspect that D.C. has reduced their rate of imprisonment.

With that in mind, the top ten states for rates of incarceration include:
The District of Columbia; 1,382 per 100,000
Louisiana; 776 per 100,000
Oklahoma; 715 per 100,000
Alabama; 611 per 100,000
Mississippi; 609 per 100,000
Arizona; 596 per 100,000
Arkansas, 591 per 100,000
Texas; 568 per 100,000
Missouri; 530 per 100,000
Georgia; 503 per 100,000
Just to add some perspective, the five states with the lowest rates of incarceration include:

Utah; 215 per 100,000

Vermont; 206 per 100,000

Rhode Island; 204 per 100,000

Massachusetts; 179 per 100,000

Main; 132 per 100,000

Please see the chart or source below or open the chart in a new tab: Source: Bureau of Justice Statistics

Reprinted with permission from http://www.crimeinamerica.net.

Contact us at crimeinamerica@gmail.com or for media on deadline, use leonardsipes@gmail.com.

Leonard A. Sipes, Jr has thirty-five years of experience supervising public affairs for national and state criminal justice agencies. He is the Former Senior Specialist for Crime Prevention for the Department of Justice's clearinghouse and the Former Director of Information Management for the National Crime Prevention Council. He has a Post Master's degree from Johns Hopkins University and is the author of the book "Success With the Media". He can be reached via email at leonardsipes@gmail.com.
---