Former Cook County CO Talks About What Training Was Like in the 1970's
By Sean Reed, Sr. Editor, Correctional Officer Org
Published: 05/22/2017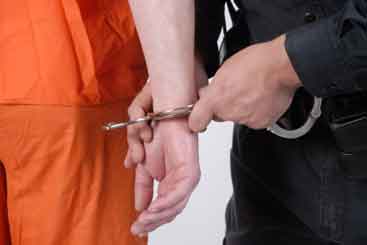 The following is the first in a two-part series interview.

We sat down for a conversation with Tre Hardiman, a former CO with the Cook County Sheriff's Department. He opened up about his personal experience with candidate training in the 1970's and how things have changed in the decades since.

Chicago was a different place in the early 1970's. In many ways it was just as violent and full of turmoil as it is today, but often the threats were even less predictable. Of course, economic conditions in South Chicago provided a breeding ground for crime and gangland violence just as it does today, but there were also other things contributing to an ominous mood for Chicago PD and the Cook County Sheriff's Department. The city was on fire.

Cops were on the receiving end of protests turned violent at the'68 DNC convention. The years that followed were marked with more protests and discontent, culminating in a violent three-day riot that would come to be known as the "Days of Rage." The new decade would begin with a declaration of all out war from radical groups bent on violence that saw law enforcement as the foot soldiers of "Amerikan Imperialism." And all the while, the gang activity, drugs and crime endemic of Chicago continued in the background.

Transitioning into the 1970's, Chicago's law enforcement officers had every reason to feel uneasy. It was in this environment that Tre Hardiman struck out to achieve his dream of becoming a correctional officer.

Training for COs in the '70's Isn't What It Is Today

Hardiman had made it through the initial selection process, aced the interview, and was called back to the offices of the Cook County jail for his new hire orientation. He was ecstatic as he looked to how his new career would carve out opportunities for him on the right side of the law in a city where plenty of guys from his neighborhood hadn't been so smart. You see, Tre always wanted to be in law enforcement and even joined the Army as a way to gain experience that would prepare him for that kind of work. With his Army days behind him and a new career ahead, Tre had everything to look forward to.

While touring the jail as part of his orientation, his high quickly faded the moment he and a few of his would-be colleagues were put in a cell and heard the door lock behind them.

Hardiman would never forget what the sheriff's deputies told them as the clang of steel from the cell door still echoed through the facility, 'We found some illegal discrepancies in your application and in your police record and we're going to go ahead and process you now. You're not going to become Cook County sheriff's deputies. You're going to become inmates.'

Some of the guys cried that night as they fell asleep. They weren't allowed to make phone calls or talk to lawyers. Hardiman remembers asking himself, "Oh damn, what the hell's on my record? What did I do? How did I go from one end of the system to the other?"

Forty-eight hours after being processed, put in jumpers and assigned to cells; living, sleeping, and eating with the inmates, Hardiman and his colleagues were awoken from the nightmare...

It was all an exercise, just a part of Cook County correctional officer training.

Of course, this type of exercise would never be allowed today, but this was more than 40 years ago and the rules were different then. There might be a range of opinions on whether or not this type of immersion experience is beneficial to new COs, but everybody would agree now that it is reckless, too extreme and far too dangerous to be worth whatever potential benefits it might have had.

The second half of this two-part interview will be continued next week.

As the managing editor of the writing staff at Correctional Officer Org, Sean has had the unique opportunity to learn more about the CO profession than just about anyone outside the field. His goal is to ensure the site serves as a voice for the profession by keeping his team focused on the issues that matter most to COs.
---