Not Allowed Per Policy
By Joe Bouchard
Published: 05/22/2017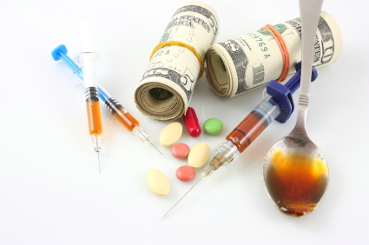 The following is an installment in "Operation Icebreaker: Shooting for Excellence", a series featuring "Ice Breaker's" designed to promote training awareness and capabilities in the corrections industry.

Policies and procedures are in place in order to enhance safety for staff, offenders, and the public. Yet, as is common knowledge, many prisoners will have alternate uses for items in order to make their circumstances a little more comfortable.

For example, dental floss is not allowed in many segregation units. Yet, those who have it smuggled in can make an efficient 'fish line' and move items from other cells. Despite the rules against passing, many prisoners will risk punishment sanctions in order to receive illegal items from others on the wing. And forbidden dental floss makes this possible.
Break the class into groups of four or five
Present a list of things forbidden in segregation units. Obtain one online from the policy directives of any correctional agency. The list can include any of these twenty-five:

Belts
Hangers
Extension cords
Cups
Bowls
Pens over three inches long
Pencil sharpeners
Athletic supporters
Batteries
Pad locks
Paper bags
Dental floss
Squirt bottles
Tweezers
Typewriters
Cassette tapes
Hard sole shoes
Thumb tacks
Sunglasses
Rubber bands
Band-Aids
Staples
Paper clips
Envelopes with metal clasps
Needles or pins

Have each group list why these items might be dangerous to staff and prisoners
List top 3 dangerous items by group consensus
List questionable items that are not forbidden, things that are not on the list but should be
Have each group report their findings to the class
Take the 'big three' from number 4 of this list and compare among groups
Construct a class consensus on the three most dangerous items.
Everything has a use. Also, most things have many potential uses. This icebreaker and the twenty-four that accompany it in this book are designed to get students to think about the many dangers inherent in simple things. If we think about that, we can help keep our facilities safe for staff, offenders, and the general public.

Joe Bouchard is a Librarian employed with the Michigan Department of Corrections and a collaborator with The International Association of Correctional Training Personnel (IACTP). He is also the author of "IACTP's Corrections Icebreakers: The Bouchard 101, 2014" and "Operation Icebreakers: Shooting for Excellence". The installments in this series include his opinions. The agency for which he works is not in any way responsible for the content or accuracy of this material, and the views are those of the contributor and not necessarily those of the agency. While some material is influenced by other works, all of the icebreakers have been developed by Joe Bouchard.

Visit the Joe Bouchard page

Other articles by Bouchard:
---