Strategies to Enhance Staff Wellness: Expert Emphasizes the Importance of Healthy Lifestyle Choices
By Katie Przychodzen
Published: 06/05/2017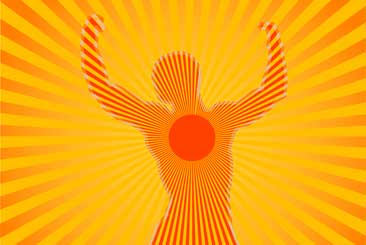 Irish playwright George Bernard Shaw once remarked, "If you sacrifice yourself for others, you will neglect them very soon." Put simply, self-care is essential if you intend to keep helping others effectively. That is especially true for those who work in corrections, as the stresses of the environment can lead to poor lifestyle choices that negatively impact health.

In her presentation at the 2017 Spring Conference on Correctional Health Care in May, national forensic consultant Judith Cox, MA, CCHP, discussed the prevalence of chronic disease among Americans and explained how positive lifestyle changes can help prevent many ailments.

Chronic diseases like obesity, heart disease and type 2 diabetes, she said, are the most preventable of all diseases, yet they are responsible for more than 70% of deaths in the United States. In, fact, nearly 50% of Americans are dealing with at least one chronic disease. To deter the onset of chronic illness, Cox said, it is necessary to make lifestyle changes in four major areas: food choices, exercise, sleep and stress reduction.

"The food you eat can be either the safest and most powerful form of medicine or the slowest form of poison." -Ann Wigmore

According to Cox, the food that many of us consume is having a negative impact on our health. For instance, she points out that 90% of Americans take in too much sodium. In addition, more than 70% of Americans consume more than 22 teaspoons of sugar per day, much of it "hidden" in processed foods. And in 2011, 23% of adults admitted to eating less than one serving of vegetables per day.

Cox explained that poor food choices such as these can lead to high blood pressure, diabetes and obesity. On the other hand, studies strongly suggest that increased consumption of plant chemicals called phytonutrients - found in fruits, vegetables, whole grains and legumes, for example - may help prevent disease. Adopting a phytonutrient-rich diet coupled with portion control are key to curbing obesity and preventing disease, she explains.

"Those who think they have no time for exercise will sooner or later have to find time for illness." - Edward Stanley

Along with proper nutrition, regular exercise is vital to disease prevention, explained Cox. Studies have shown that exercise is at least as effective as drug interventions at preventing death from heart disease, diabetes and other conditions. Yet she pointed out that, as of 2011, 52% of adults were not meeting the recommendations for aerobic exercise, while 76% did not meet muscle-training exercise minimums.

Cox highlighted some weekly exercise benchmarks we should strive to reach, as outlined by the Department of Health and Human Services: at least 150 minutes of moderate aerobic activity, such as brisk walking, and at least two sessions of strength training for all major muscle groups. In general, she explained, adults should aim for a minimum of 30 minutes of physical activity every day.

"Sleep is the golden chain that binds health and our bodies together." -Thomas Dekker

Getting more sleep, according to Cox, can help prevent disease, lower the risk of injury, decrease pain from injury and improve mood, among other health benefits.

Because the stresses of work and everyday life can get in the way of quality sleep, it is important to make sleep a priority on par with nutrition and exercise. To do this, Cox suggested sticking to a sleep schedule, even on non-workdays, practicing a soothing bedtime ritual, ensuring your bedroom has ideal sleep conditions (temperature, sound, light) and turning off all electronics before bed. She also pointed out the importance of exercising daily and limiting caffeine and alcohol intake to ensure a good night's sleep.

"Your mind will answer most questions if you learn to relax and wait for the answers." -William S. Burroughs

The final area of focus for positive lifestyle changes, said Cox, is reducing stress and practicing "emotional hygiene." According to the American Institute of Stress, she said, we need to activate the body's natural relaxation response in order to effectively combat stress. This physical state of deep rest - marked by a decrease in heart rate, blood pressure, breathing rate and muscle tension - can be achieved through 20-30 minutes of deep abdominal breathing, as well as through mindfulness exercises.

Additionally, Cox explained some steps we can take to help manage stress, including prioritizing our time, mastering the power of pause, saying no when it is warranted and cultivating our support systems. Emotional hygiene, she explained, centers on taking action when we feel lonely, being a good friend to ourselves during times of personal failures and stopping urges to ruminate on negative thoughts.

"Success is the sum of small efforts, repeated day in and day out." -Robert Collier

Cox presented the audience with several ways to make positive changes in food choices, exercise, sleep and stress management. By regularly making better lifestyle decisions in these four areas, we both decrease our risk for chronic disease and improve our overall health.

Katie Przychodzen, MA, is Marketing Assistant at NCCHC.

For information on NCCHC's upcoming conferences, including the Correctional Health Care Leadership Institutes and Correctional Mental Health Care Conference in Las Vegas, go to www.ncchc.org.
---