Elements of Manipulation
By Joe Bouchard
Published: 06/19/2017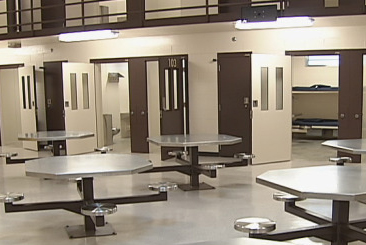 The following is an installment in "Icebreakers 101: The College Edition", a series featuring "Ice Breaker's" designed to promote training awareness and capabilities in the corrections industry.

Like it or not, staff and offenders scrutinize new employees in order to gauge their usefulness and dependability.

Colleagues look for the red flags of gullibility, inability to follow rules or a rebellious streak. This is done because ultimately staff depend on each other to maintain safety in an otherwise dangerous environment.

Many offenders look for new staff weakness so they can capitalize on them later for their benefit. All eyes are on the new person.

Elements of manipulation is a story-based icebreaker. In terms of materials, one needs next to nothing to conduct this:
Break the class up into groups of four or five each.
Read the following story to the class. (See below)
Distribute a copy to each.
Have them write down elements of manipulation depicted in the story.
Have a spokesperson report one salient manipulation element found in the story.
Have another group do the same.
Continue this through the groups until all elements are covered.
Discuss how the person in the story could have acted differently and avoided the embarrassment of manipulation.
Jim and Jimmy: A True Story of Manipulation Many years ago, a young guy started employment in a heat treat. For those who do not know, a heat treat is an industrial shop that immerses large steel rods and bars in one thousand degree plus molten slat baths. Steel parts are sent there from other companies to be tempered or hardened to certain specifications.

This guy (who we will call Guy) was working his way through college. It was his very first industrial job. He was out of his element and a bit nervous.

The place was old and dusty. One could really see the air, as particles from the ages danced in the high ceilings. And it was hot. Even though he was working a midnight shift, February in this setting was hard to get used to because of the high temperature.

Guy was smart enough not to tout his ambition of being a teacher. He did not want to be labeled as an egghead until he had a chance to experience the culture of the shop. He truly wanted to fit in and do a good job.

One night, he saw one of the Jim's, Jim Alexander, sitting at the break table. Jim Alexander was a proud veteran of Vietnam and a skilled steel straightener. He was treated with reverence by the others, but was reported to have a savage temper when provoked. Still, Guy sensed that he was otherwise a quiet intellectual.

Jim Alexander invited Guy to sit down. In a casual tone, he said, "You look pretty strong. Do you work out?"

"No", said Guy, "I do some running, though."

"I thought so", said Alexander. "That takes a lot of strength and determination. I'd bet that pound for pound you are stronger than most of these old guys here."

And just as those words evaporated in the air, a robust man lumbered up. Although he was in his mid-thirties, a decade and a half older than Guy, he looked boyish, like a 250 pound, 6'5" boy.

This was Jimmy Simpson. Simpson seemed to mean well, but he was playful to a fault. The normal calm of Alexander was juxtaposed by the chaotic, childlike play of Simpson.

"Yer fulla shit, Alexander!" declared Simpson with absolute resolution, "Guy is a girl. He is weak. I could snap his arms with one hand!"

Alexander squared his shoulders, nodded at Guy and said in an icy calm manner, "I will tell you what! Guy is stronger than you think. Just because he is short does not mean a thing. If you went for a run with him, you would have a heart attack and Budweiser would go out of business because you will be on life support instead."

"I don't care about running, Alexander," came the retort from Simpson. "Guy is weak and what is he gonna do? RUN AWAY FROM ME?"

Alexander had a suggestion. Saying not a word, he pointed to a rope hanging from an I-beam. This rope, ominously in the shape of a noose, hung about ten feet down from the twenty foot ceiling. It looked like the rope was old when troops landed on Normandy in '44. Still, it seemed thick and secure.

Again, without a word, Alexander spoke volumes. He slapped a five dollar bill on the break table and locked eyes with Simpson. Simpson responded in kind, adding, "Fine, bitch! If Guy can climb the rope and touch the beam, you win. He ain't gonna do it, though."

"Shut your hole, Simpson. You talk too much!" Said Alexander, supporting the notion that brevity is the soul of wit. "Show this chunky moron what you are made of, Guy."

Simpson, tired of being called a moron and chunky, snarled, "I already know what he is made of – SUGAR! C'mon sweet Guy, show us that you are too weak to climb! Let's go, spider-girl!"

Guy climbed on a table and pulled himself up on what may have been the world's oldest rope. Guy was lean and tough and light. He seemed to fly up the rope. Proudly, he clung to the I-beam, smirking at Simpson.

The idiot glaze faded from Simpson, replaced by a reciprocal smirk and a subtle air of cunning. He pocketed his five dollars.

Alexander quietly placed his money back in his pocket. There was no bet.

But there was dirt.

Guy came down the rope carefully and shamefully. His brand new work clothes were covered in age-old soot. He was black and gray from head to toe.

Simpson said, "You are strong, Guy, but you are gullible."

As those words evaporated in the air, the midnight foreman came around the corner, almost as if on cue.

The foreman was a short man, a few inches shorter than Guy. He was a former Marine Corps golden glove boxer and continued to fight through his life. His boxing reputation was solid in the shop and in the nearby Hitching Post bar. In a word – intimidation.

He looked Guy up and down with contempt, paused, and exploded in a torrent of complicated, yet effective expletives. Guy went back to the bathroom to clean up before returning to work. As he rounded the corner, he saw Simpson, Alexander and the Foreman laughing uncontrollably. Guy had been set up twice.

The Foreman said, "You are not the first college kid who fell for the dirty rope trick. Use your head and not your ass, son.
Joe Bouchard is a Librarian employed with the Michigan Department of Corrections and a collaborator with The International Association of Correctional Training Personnel (IACTP). He is also the author of "IACTP's Corrections Icebreakers: The Bouchard 101, 2014" and "Operation Icebreakers: Shooting for Excellence". The installments in this series include his opinions. The agency for which he works is not in any way responsible for the content or accuracy of this material, and the views are those of the contributor and not necessarily those of the agency. While some material is influenced by other works, all of the icebreakers have been developed by Joe Bouchard.
Visit the Joe Bouchard page
Other articles by Bouchard:
---