Is Your Photocopier Dangerous?
By Joe Bouchard
Published: 07/17/2017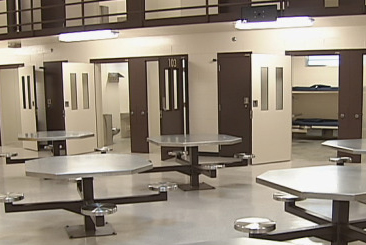 The following is an installment in "Icebreakers 101: The College Edition", a series featuring "Ice Breaker's" designed to promote training awareness and capabilities in the corrections industry.

This is a show and tell/reading/discussion type of icebreaker.
Take your students to a photocopier and have them look at it for a moment.
Ask them this leading question: "How this could be used in an institutional setting to disrupt or make conditions more dangerous?"
You may get a few answers like: broken plastic as shanks, shards of glass, and metal. Others may suggest that the use of the photocopier for copying pornography, blank legal forms, and other documents could earn money for prisoners and create a new illicit service. Prompt the students with leading questions.
Give the following article to students to read and discuss afterwards.
This could segue into a discussion about how other seemingly innocent items could prove dangerous in the wrong hands.
If you think about it, the photocopier in your office is a lot like the brakes on your car. You really do not consider them until they malfunction. On the surface, faulty brakes are dangerous to drivers, passengers and everyone on the road. Yet, it does not seem so with the photocopier. If it is broken, the repair person comes and takes care of matters.

But, do we really think of the hazards that are possible with photocopiers? Is your photocopier, broken or otherwise, dangerous?

The title of this essay may seem silly. How can a piece of office equipment present peril? This all depends on the environment. In terms of the world of corrections, anything goes. Almost anything that you can think of can be used in a way that could compromise the safety of all inside. The ingredients for this vulnerability are simple. All it takes is an unattended photocopier and an enterprising prisoner who seizes an opportunity.

Anything an offender can make with or strip from a photocopier can be considered contraband. Like all contraband schemes, this produces an uneven playing field – upsetting the balance of security. Prisoners with the power of barter have an advantage over others. Their power poses a threat to operations.

A large part of how staff effectively manage any correctional setting is through contraband control. Holes in security like an unattended photocopier can prove fatal in very direct ways (like a stabbing) or in indirect ways (like a climbing power of a prisoner who specializes in barter).

The dangers come in two basic forms. They are mechanical dangers and dangers related to unauthorized use. In other words, prisoners can make weapons or produce documents that will earn them power through strength or favors.

Mechanical dangers are parts that can be taken from any machine. Once, I once tried to fix a paper jam on an older model. Because of a fatigued plastic link, out fell a 12 inch by 1 inch paper guide made of metal. It was more than a part that fell out of place: It was a lot of shank stock.

Another copier featured an Allen wrench that snapped in place in the front panel. For most people, this is simply a tool to fix the machine, located in a handy place. To the contrabandist, this is a mini shank on the ready.

Similarly, some models come with a plastic stylus recessed into the body of the machine. With the element of surprise, this can damage soft tissue like the eye, or pierce a major artery.

Think also about the toner, plastic parts, glass and other components of the copier. It is truly an interesting array of danger sitting in your office.

Unauthorized use of copiers can pose a threat to everyone in any facility. There are many items that an offender can copy that will fetch a good price and the power that comes with it. These items are not shanks, but they can provide an offender a base of power over others. Some of these tradable items are:
Pornography
Blank legal forms
Copies of legal pleadings for sale that are templates – just fill in your name
With white out or paper covering a crucial area, an offender can produce a copy of what looks like an official document, but altered.
Betting slips
Security Threat Group paraphernalia
How do we enhance safety? This is really quite simple and it is what we have been trained to do.

Observe – Watch prisoner porters and others in the area near photocopiers. Support staff should be as vigilant as uniformed officers.

Report – Issue the proper misconduct reports. Inform others of offenders who take a special interest in the photocopier. Their inquisitiveness may be a prelude to illicit action.

Prevent – Keep offenders away from sensitive office tools. Store them in areas where there is no prisoner access when possible.

With all things corrections, much hinges on our vigilance. What we observe, report and prevent can install daily operating procedures that will enhance safety for staff, offenders and the public.

Joe Bouchard is a Librarian employed with the Michigan Department of Corrections and a collaborator with The International Association of Correctional Training Personnel (IACTP). He is also the author of "IACTP's Corrections Icebreakers: The Bouchard 101, 2014" and "Operation Icebreakers: Shooting for Excellence". The installments in this series include his opinions. The agency for which he works is not in any way responsible for the content or accuracy of this material, and the views are those of the contributor and not necessarily those of the agency. While some material is influenced by other works, all of the icebreakers have been developed by Joe Bouchard.

Visit the Joe Bouchard page

Other articles by Bouchard:
---