It's Hot in Here
By Joe Bouchard
Published: 07/24/2017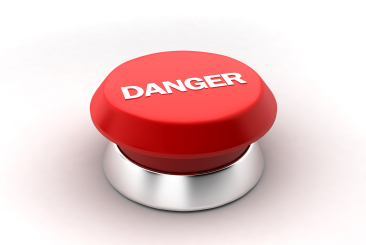 The following is an installment in "Icebreakers 101: The College Edition", a series featuring "Ice Breaker's" designed to promote training awareness and capabilities in the corrections industry.

Tamper-proof is not necessarily an accurate term. Some measures to block access to systems, mechanisms and objects have flaw which can be overcome buy observant or inventive operators.

An example of this comes to mind. I recall a family that had a 1973 Cadillac. One of the family members frequently took the car without permission. Because of that, the owner of the car placed a club on the steering wheel. For those who do not know what a club is, think of an adjustable locking mechanism that renders the steering wheel immobile by abutting against the inside of the windshield.

Little did the owner know, the thief detected a flaw. The steering column was built with tilt and telescoping features. With the telescoping steering wheel left fully extended, it was a simple matter of contracting the column and slipping the club out and taking the car where he wanted.

Preventative measures are only as effective as the level of flaws in the plan.

I thought of that when I saw a plastic case with venting holes over a thermostat in the college in which I teach. This case also featured a lock. Part of what I do in my corrections classes is to challenge students to look for flaws in security. This builds a mindset that works well in a prison or jail setting. The more flaws we detect in any system, the better we are able to repair the system and enhance security.

For this icebreaker, all that one needs is a thermostat equipped with a 'tamper-proof' case. If you do not have one in or near the classroom, a photo or diagram of one will suffice.
Let small groups of students gather around the thermostat. Tell them to look at details.
Do not divulge the purpose of the exercise. Give no instructions but to look at details.
Allow thirty seconds to soak in the details.
Abruptly call in the first group and send the next group to look at details.
Repeat as many times as necessary.
If you have a lively group, you are likely to have many questions about the reason for assessing details. Let the students ask question, but do not divulge anything.
When all are gathered, talk about baby-proofing and prisoner proofing areas.
When I tested this exercise on students, they thought that this was a contraband exercise. They thought of the many weapons that could be made from the case, the thermostat itself, and the battery. They were thinking in a security mindset, but I wanted them to focus on something else.

I said, "These are great ideas about how someone could create something harmful out of the thermostat and the case. What I want to know is: "How can someone breach the system to adjust the temperature?"

Students shifted gears and came up with the following ideas:
Pick the lock
Bust the case
Ask someone to adjust it yourself (not a nefarious breach, but still a method of adjusting the temperature predicated on persuasion)
Break the hinge
One student noted slots in the case which served to vent the unit. With a bent paperclip, she maneuvered the controls through the slots
Next, I asked how the system could be improved. Students answered:
Use a stronger material
Do not include holes for paperclips in the design
Do not tempt those who would tamper with a see-through case
Cameras
Move thermostat to a secure area
Ultimately, each corrections staff should know that there are very few things that are tamper-proof. This assertion is not cynicism. It is a realistic assessment of the situation. With this in mind, corrections facilities can become safer places.

As one repeats this exercise, many more answers and tactics will be discussed.

Big thanks to the CJC 103 class on Monday night in November 2014 and special guest Martha "Kowalski" Anderson for helping with this exercise.

Joe Bouchard is a Librarian employed with the Michigan Department of Corrections and a collaborator with The International Association of Correctional Training Personnel (IACTP). He is also the author of "IACTP's Corrections Icebreakers: The Bouchard 101, 2014" and "Operation Icebreakers: Shooting for Excellence". The installments in this series include his opinions. The agency for which he works is not in any way responsible for the content or accuracy of this material, and the views are those of the contributor and not necessarily those of the agency. While some material is influenced by other works, all of the icebreakers have been developed by Joe Bouchard.

Visit the Joe Bouchard page

Other articles by Bouchard:
---