Of What Qualities are Effective Corrections Staff Comprised?
By Joe Bouchard
Published: 07/31/2017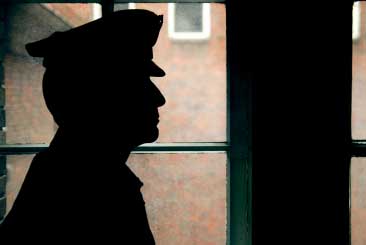 The following is an installment in "Icebreakers 101: The College Edition", a series featuring "Ice Breaker's" designed to promote training awareness and capabilities in the corrections industry.

Have you ever thought about what it takes to have success in corrections? Certainly, favorable circumstances are necessary. Yet, even with optimal events, the corrections professional cannot perform as well without positive core traits. What are some core qualities?

A student in my Criminal Justice class was also taking an English class. One of his writing projects was to describe how to do something well. He chose "How to be a great corrections officer" and needed six sources. He asked me to be one of these sources.

I agreed to an interview on one condition. I asked that he consider modifying the topic slightly. I asked that he change it from how to be a great corrections officer to how to become a great corrections staff person. After all, as a programs professional, I cannot speak with authority on custody staff. He agreed and I gave what I deemed are necessary qualities in order to succeed in corrections.

Right off the bat, I said:
Ability to follow instructions – After all, in a paramilitary setting, one has to act along the lines of policy and procedure. The chain of command facilitates this.
Good sense of humor – The ability to laugh, especially at oneself, is a healthy way to cope with the negativity of the vocation. For a long career, it is better if one has a good sense of humor than a bitter outlook that will always led to cynicism and disillusionment.
But, there had to be more essential qualities. I thought of some on my own (see below) and your students can come up with some in addition to the two abovementioned qualities.

This is an easy icebreaker to conduct.
Read the above to students or craft your own introduction
Split them into groups
Have them list what they think are five essential qualities to succeed in corrections
When consensus is reached (through a five to ten minute group discussion) have a spokesperson deliver results to all
Have a recorder write these on a marker board or some place for all to see
Through discussion, obtain a class consensus from the group answers
Compare to my answers below
Ask for reasons why these are so important in corrections
Below please find answers 3 – 10 of the good qualities I selected.
Broad perspective – Staff need to look at the larger operations in addition to their own area. All areas are important. But the interconnectivity of these areas needs to be conceptualized and brought together through professionalism.
Integrity – The person with integrity does what has been promised. There is a dependability that comes with this position. The person who demonstrates integrity does not promise the stars to placate the persistent offender. He promises what he can and stands by his word.
Vigilance – This is the ever watchful person. She does not get lost in the boredom and monotony of simple watching. Rather, she watches and reports.
Tenacious – Quite simply, someone with this quality does not give up when things become difficult.
Objective – According to dictionary.com, this is someone who is not influenced by personal feelings, interpretations, or prejudice; based on facts. In our quasi-judicial function as corrections staff, we should never be driven by personal feelings. When an offender who you witness committing an offense has proven obnoxious in the past, it should not be part of the current offense.
Flexible – Although corrections is run on predictability, it is wise to be able to think out of the box when necessary. Flexible thinking in situations that require discretion is helpful. This flexibility may provide solutions for vexing operations problems later.
Calm command – If you are not in charge, someone else is. Those who possess calm command show those who they lead that everything is under control and that leadership is not an ego trip.
"What if?" mind – This quality is best used when the staff blends in well and looks disinterested and nonthreatening. The key is that the person is ready to spring into action as necessary. That is because while watching, the staff person engages in hypotheticals. This is like a short stop who thinks, "What if the ball is hit here? Where do I throw it?" Then, when the ball is in the neighborhood of the shortstop, it is executed as planned.
Perhaps your list of top qualities for effective corrections staff differs from mine. In the end, it is the interplay of several admirable qualities that make the individual. And the interplay of good corrections staff is a crucial part of a well-run, safe facility.

Joe Bouchard is a Librarian employed with the Michigan Department of Corrections and a collaborator with The International Association of Correctional Training Personnel (IACTP). He is also the author of "IACTP's Corrections Icebreakers: The Bouchard 101, 2014" and "Operation Icebreakers: Shooting for Excellence". The installments in this series include his opinions. The agency for which he works is not in any way responsible for the content or accuracy of this material, and the views are those of the contributor and not necessarily those of the agency. While some material is influenced by other works, all of the icebreakers have been developed by Joe Bouchard.

Visit the Joe Bouchard page

Other articles by Bouchard:
---