Ways to Help Stop the Spread of Disease in Correctional Facilities
By Robert Kravitz, President AlturaSolutions
Published: 07/17/2017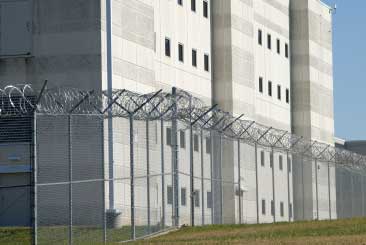 In April 2016, The Denver Post reported that four Colorado prisons had to close to visitors or limit visitation at Easter. Apparently, a virus had spread in the prisons, sickening 244 inmates. The largest outbreak occurred at the Denver women's prison where nearly 20 percent of the 900 inmates fell ill.


While none of the inmates required hospitalization, flu-like symptoms, including nausea and vomiting, were widespread in the facilities.

"The spread of the virus is not considered atypical of outbreaks that happen at schools or businesses," said Adrienne Jacobson, spokeswoman for the Colorado Department of Corrections. "[But] inmates are [more] vulnerable because they live in such close quarters."

The article did not discuss how the corrections staff addressed the cleaning up of the vomit. This is critical because proper cleanup operations can help minimize if not eliminate such outbreaks. Very often correctional staff has not been trained on how to perform such cleanup operations properly and, complicating matters, they likely do not have the tools to handle the job.

Before discussing how to address such incidents, here are a few things correctional administrators need to know:
When someone gets sick and vomits, managers must assume the cause is a virus—possibly even norovirus.
With such a virus, people often vomit more forcefully; this means pathogens can become airborne and spread as far as 25 feet from the incident.
Should the event occur in a common area, the pathogens can spread to nearby tables, chairs, furniture, doors, television controls, and all types of "high touch" areas.
These pathogens can live for a few hours to a few days, so even two or three days after the incident, the potential for cross contamination exists
Tools and Training When vomiting incidents happen in a restaurant, managers and staff must always assume the cause of the incident is a virus. That is why we mentioned earlier that correctional administrators must assume the same.

However, the cleanup operations are similar no matter where it occurs, according to Ed Sharek, with DayMark Safety Systems, manufacturers of products specially designed to help facilities, including correctional facilities, deal with such incidents. While he recommends that correctional administrators and their staff be properly trained on cleanup operations, they often can learn many of the steps just by selecting what are called "spill cleanup kits."

"Along with providing assistance and instructions, selecting a 'kit' ensures all the necessary tools are in one place," says Sharek. "We don't have time to look for different tools in different locations when dealing with a spill or a vomiting incident such as this."

As to the actual cleanup steps, he recommends administrators and their staff do the following:
Put on the protective gear included in the kit. A quality spill cleanup kit will include this protective gear; all involved in cleanup operations must first put on the gear.*
Block off the entire area where the incident occurred within a 25-foot radius.
Place a spill pad over the incident; the kit may have a smaller pad, 10-inches by 12-inches, but larger pads that are also far more absorbent can be purchased separately
Spray a disinfectant over the spill pad and surrounding area; allow proper dwell time for the disinfectant to work effectively and then wipe up the incident. The kit should also include disposable towelsthat can be used as well.
Place all items in the trash bags supplied, tie the bag, and dispose of it outdoors in a dumpster.
These are some of the key steps to take, however administrators and staff must now clean the surrounding area, wherever the airborne pathogens could have landed. "This is a two-step procedure," says Sharek. "First wipe clean areas such as ledges, doors, chairs, and then clean again using a disinfectant. Cleaning removes soils; the disinfectant kills pathogens."**

"The final step is the inspection. Before opening the area to inmates or staff, look to see that all areas, high and low, have been properly cleaned. This final step is key to preventing the spread of the virus."

Robert Kravitz is a frequent writer for the corrections industry.

*Protective gear would include such things as gloves, aprons, face masks, gowns, disposable towels, trash bags, ties for the bags, and shoe covers

**Administrators should select what are called "broad spectrum" disinfectants; these are designed to kill a wide-variety of pathogens and contaminants

Source: "Virus outbreaks in four Colorado prisons force limits on Easter visits," by Kirk Mitchell, The Denver Post, April 27, 2016
---