Social Media Drives Image of Cops - Confidence in Police Increases Per Gallup
By Leonard A. Sipes, Jr.
Published: 07/24/2017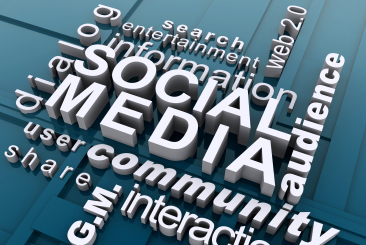 Gallup

Overall confidence in the police has risen slightly in the past two years, with 57% of Americans now saying they have "a great deal" or "quite a lot" of confidence in law enforcement — matching the overall average for the 25-year Gallup trend.


Introduction

The YouTube videos from Baltimore County showed an endless gun battle between police and a criminal. The gunman blasted away at officers from a bus. One officer was shot. For civilians, it scared the hell out of them.

"Is this want cops face?" said a friend when I shared the video (I used to live ten miles from the scene).

"Yep," was my reply. "This is happening daily throughout the country."

There are also videos showing cops engaging in acts that most don't see as complementary, so there is a counterbalance, but millions see videos daily where officers are either in incredibly frightening situations, or they are of service to the vulnerable, or there is a public call to support law enforcement.

I understand that most of us live in a social media bubble that reinforces our view of the world (I try to engage all sides), but I believe that social media is the key to the vast improvement in the confidence the public has in police officers. I led award-winning social media and audio and video podcasting efforts for two criminal justice agencies​.​

Agencies are getting smart about releasing videos of officers caring for children, the sick, the elderly and the homeless. Officers need to be empowered to take their own media. We need to do much more of this.

But it's the videos of officers in dangerous situations or citizens acting badly (understatement) that are driving sympathy and support.

Law enforcement agencies and officers should take every opportunity to release favorable videos, plus audio and video podcasts. Photographs can be incredibly powerful. Let people know the realities of the job.

This includes parole and probation and correctional agencies. They need to do a better job of exposing their realities and acts of service.

Let people see us as we really are, great people engaged in acts of kindness. Let these be a counterbalance when we are not shown in a favorable light.

The data indicates that we have a long way to go regarding the young, liberals and other groups. Social media is the perfect vehicle to gain their trust.

We regained support. Now; let's use it for good. The overwhelming number of officers are good, decent, caring people. We need to convey that message daily.

In a world where most distrust institutions, including the media, only two scored higher than police officers.

The Data

Overall confidence in the police has risen slightly in the past two years, with 57% of Americans now saying they have "a great deal" or "quite a lot" of confidence in law enforcement — matching the overall average for the 25-year Gallup trend.

The return to the historical average comes after confidence edged downward during the tumultuous years of 2014 and 2015.

Overall confidence fell from 57% in 2013 to 53% in June 2014, after the acquittal of George Zimmerman for the shooting death of black teenager Trayvon Martin. Zimmerman's acquittal led to the founding of the Black Lives Matter movement.

Confidence in police then dropped to a record-tying low of 52% in June 2015, as the Black Lives Matter movement gained national attention with a series of protests against police shootings of unarmed blacks in New York City; Ferguson, Missouri; and North Charleston, South Carolina.

As violence continued over the past two years — with fatal police shootings of black men in Minnesota and Baton Rouge, Louisiana, followed by deadly attacks on police in Dallas and Baton Rouge by black men — the percentage of Americans confident in the police climbed back to 56% in June 2016 and to 57% last month.

Only two other institutions (the military and small business) of the 15 others measured this year scored higher than the police.

Overall Rise in Confidence Masks Drop Among Hispanics, Liberals, Younger Adults

Though the overall numbers have rebounded, the years of national turmoil have only deepened the divide in the confidence that Americans of different ages, ethnicities and political beliefs say they have in the police. The loss of confidence is most apparent among Hispanics, liberals and those younger than age 35.

The difference is especially pronounced between liberals (39% confident in 2015-2017) and conservatives (67% confident). And in the June 2017 poll, the percentage of liberals who are confident is down to 38%, the lowest since at least 2000, while conservatives are at 73%, their highest mark going back to 2000.

Bottom Line

On the surface, Americans' confidence in the police appears strong and steady when compared with other U.S. institutions.

Confidence in the police has exceeded the average for all institutions by at least 10 points every year since the question was first asked in 1993.

A closer look, however, reveals a troubling loss of confidence among key groups in U.S. society. Police already must deal with low levels of trust among blacks, and a similar situation may be occurring among Hispanics. The lack of confidence among younger Americans could presage a growing loss of respect for police in the future. The continuing drop in confidence among liberals is already producing political repercussions.

Beyond those specific possible consequences, the loss of confidence among these groups creates yet another gap between young and old, whites and Hispanics, and conservatives and liberals, marking how divided the nation has become.

Reprinted with permission from http://www.crimeinamerica.net.

Contact us at crimeinamerica@gmail.com or for media on deadline, use leonardsipes@gmail.com.

Leonard A. Sipes, Jr has thirty-five years of experience supervising public affairs for national and state criminal justice agencies. He is the Former Senior Specialist for Crime Prevention for the Department of Justice's clearinghouse and the Former Director of Information Management for the National Crime Prevention Council. He has a Post Master's degree from Johns Hopkins University and is the author of the book "Success With the Media". He can be reached via email at leonardsipes@gmail.com.
---