STOOPID Laws!
By Joe Bouchard
Published: 08/14/2017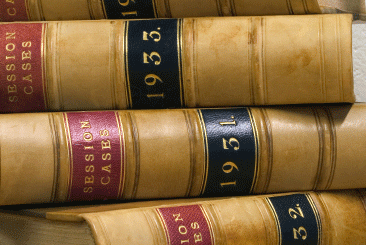 The following is an installment in "Icebreakers 101: The College Edition", a series featuring "Ice Breaker's" designed to promote training awareness and capabilities in the corrections industry.

While in line at the local grocery store, I saw one cashier move from her till to another. She had to scan alcohol for another cashier who happened to be less than eighteen years old. Both cashiers were friendly and engaged me in conversation about the transaction. Both agreed that it was a rule that hindered operations.

I pointed out that it may be more than a rule. It could be a law. From there, we spoke of some of the seemingly stupid laws on the books.

For this icebreaker, we will look at what is practical and what is law.
Break the class into groups of four or five,
Have them create three laws that seems extremely impractical. Give them examples:

Swedish is the official language on Sundays,
All dogs larger than fifty pounds must wear a red bandana around their neck,
Closed mouth smiles are not permitted at lunch time.

In turn, have each group present the fictitious laws to the whole class.
Have them justify why these laws might have been enacted. Example: You may not feed a squirrel a cigarette. The justification is that the cigarette may be lit and the squirrel may start a chimney fire.
Read the list below. (The following were accessed from www.stupidlaws.com on 11/29/2014.) Have them guess which of them are not or never were actual laws somewhere in the United States. Note: All of the below are or were actual laws at one time.
A man can legally beat his wife, but not more than once a month.
You may shoot Native Americans if more than five of them are on your property.
It's illegal to carry a Bible or to talk to anyone about Jesus Christ.
Since 1173 it has been illegal to die.
All business signs in the province of Quebec must be in French.
Eating a neighbor's baby is strictly forbidden.
It is considered an offense to shower naked.
All lollipops are banned.
It is illegal to say any sentence containing more than 4 words in English.
In Oregon, a dead person cannot be required to serve on a jury.
In Illinois, animals can be sent to jail.
It was once illegal to not wear clothes while taking a bath in a bathtub.
It is illegal to paint a horse in Vermont.
It is illegal to own gold
It is illegal to store your own stuff in your own garage
Atheists are disqualified from holding office or testifying as witness.
An invitation from a third party trumps a restraining order
A statute forbids people in bathing suits from appearing uncovered on the streets in Waikīkī.
Surfers must express themselves using a vocabulary of no more than one hundred words.
Cap guns are illegal.
One-armed piano players must perform for free.
You may not have oral or anal sex.
It is illegal to use a laser pointer to start a riot.
It is illegal for barbers to threaten to cut off kid's ears.
Cussing over the telephone is against the law.
You may not make love in a freezer.
Horses are not allowed out on the streets and highways at night unless the animal has a "bright" red taillight securely attached to its rump.
Kisses may last for no more than five minutes.
You may not sell toothpaste and a toothbrush to the same customer on a Sunday.
Some are graphic and others include an inside joke. All qualify as STOOPID, as required by this exercise:
You aren't allowed to watch YouTube videos while on the toilet. (This prompted a quick division in the classroom)
You can't do yoga if you're teaching a college class. (I assumed that this is not just during the semester, but also during class.)
You cannot walk your pet goose while walking your pet dog.
It is illegal to 'sag' skinny jeans.
It is illegal to have 'shitty' eyebrows. ("Shitty" is not something that could be deemed scatological in this sense. Rather, it is instructive of the ambiguities found in some statutes. The adjective for eyebrows needs clarification in order to be an enforceable law.)
To receive a driver's license in high school, you must have all A's on your report card.
If it is raining outside on a Monday afternoon, you must go outside and dance naked. (I did ask them to create STOOPID laws, after all. This qualifies.)
You shall wear pink on Wednesdays.
Logical or not, there are many odd laws on the books. Sometimes, the laws are less ridiculous when the roots are discovered. Some are enforceable and others are ignored. Never-the-less, it is interesting. On one productive night in December, I premiered STOOPID laws! These students (See image below.) created the following examples of laws that are not necessarily for the public good.

Joe Bouchard is a Librarian employed with the Michigan Department of Corrections and a collaborator with The International Association of Correctional Training Personnel (IACTP). He is also the author of "IACTP's Corrections Icebreakers: The Bouchard 101, 2014" and "Operation Icebreakers: Shooting for Excellence". The installments in this series include his opinions.
---