Superwoman is a Lie - Part 2
By Dr. Susan Jones
Published: 08/28/2017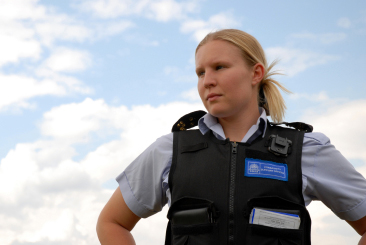 The following is the conclusion of a two part article.

It is easy to say that working women should slow down, or not worry about what others think of them or their housekeeping. After all, why should we be at work thinking about the last time the refrigerator was cleaned? An executive in a government organization shared that the state of her refrigerator was causing her such stress that she ended up getting up in the middle of the night to clean it. She couldn't let it go just by telling herself that it didn't really matter, or that no one would judge her for it. She honestly believed that even if no one ever criticized her for this particular appliance, she would be judged as less professional because of the breech in her household duties. This type of guilt regarding housework is primarily found with women because there is often a fundamental difference in the way men and women see their home. When asked, men associate the home as a place to nurtured and taken care of, while women see the home as housework.

Is there a way to disperse the work of the home so that all people living there, including a husband, contribute to the mundane, daily household chores? The answer has to be yes – right? But I have not ever actually seen this work for a significant length of time. I have seen many couples struggle with the concept of sharing this burden and the couples that seem to be the most successful with getting a long term resolution to housework are those who can hire it done.

I don't want to imply that the issues created by trying to be a superwoman are limited to the woman or their children. Often the husbands of these aspiring superwomen find themselves wanting something different. The words may be different, but the message usually revolves around wanting more time from their spouse – of course, time is what these women have the least to give.

The fact that boys and girls are raised with different societal expectations also contributes to the issues of working women. I was told recently that boys and girls are no longer raised differently, because now girls have access to sports and that has leveled the playing field. I do believe that the options open to both boys and girls have increased, which has started to shift some of the societal expectations, but this is by no means a done deal. Girls are still expected to act differently, at work and at home. Girls and women are not taught how to say no when asked to complete a task, particularly for people in their personal lives. When asked how women get into some of the "jobs" they take on, responses include: "I would feel guilty if I say no", "I am afraid the other person won't like me if I say no", and "I don't ever think about saying no, it is like a reflex –yes I will do it".

Another key component that is different for girls and boys is the ability to ask for help. There have been countless comedy routines that detail how men refuse to ask for directions – but this has become almost a thing of the past due to GPS guidance systems. However, there remain many women in the work place that see asking for help as a sign of weakness and they must be absolutely desperate before they ask for help. Again, some men struggle with asking for help also, but the reasons behind the hesitation are not usually founded in the same beliefs. When asked, women don't ask for help at work because it can confirm what they already fear – they shouldn't even be at work, they should be at home taking care of their children, husbands, and home.

Many strategies for slowing down the pace of life, re-aligning priorities, and creating balance in life are provided as mechanisms to help working women and working mothers adjust to the demands of this type of lifestyle. These approaches can help on an individual basis and may provide a great deal of stress relief, but the real answer lies in adjusting societal expectations. Changing these expectations does not happen easily or quickly, but it can happen. The key is in the next generation – the same women that have been criticized for not "leaning in" to their careers. These women are, for the most part, the daughters of the women who thought they could have it all. These are the daughters who saw their mothers fail as they tried to do it all. These daughters were watching as they realized that they would do it differently.

While the society viewpoints may not have totally shifted to this realization, this next generation has helped to create a shift by their actions. These women and their spouses, are making choices that are very different from their mothers and aunts. They know that to want it all comes at too high a price, so they are very carefully changing the role of working women and working mothers. These women may be making career choices that limit themselves, with the specific understanding that this choice is for the betterment of their children or relationships.

This change in behavior has not been welcomed or supported by many of the women who struggled to open up the workplaces so that younger woman could step into leadership roles. The choices that many younger women are making may not be great for the workplace, as their talents may not be fully realized, or realized as quickly, but these choices may be great for the women who make them. If we have learned nothing from the work of the pioneering women in many fields that were closed to women as recently as 30 years ago, we should learn that choice is the cornerstone of this movement. The pioneering women in corrections need to take a step back and appreciate the fact that we opened a career for the women that choose it. The hard part is that we need to support their choice to choose exactly how they pursue the work. The fact that many younger women are making choices that are different from the ones that we made may not set well with the female pioneers of corrections, but we should be proud. We should be proud that we paved the way for our daughters to make their own choices, without limitations. Superwoman rose to fame in the workplace and the home, but she has to fall. The expectations of superwoman are just too hard to maintain, and those expectations come at too high a cost.



A few years ago, had someone called me an Indispensable Woman, I would have said, "Thank you." I would have considered it a compliment. Today, I know better.
- Ellen Sue Stern



Reprinted with permission from the Association of Women Executives in Corrections.

Dr. Susan Jones retired from a warden's position within the Colorado Department of Corrections. She worked in a variety of corrections positions in Colorado for 31 years, including: community corrections, correctional officer, sergeant, lieutenant, manager, associate warden and warden. Dr. Jones research interests have focused on the issues that correctional employees face on a daily basis. Visit Dr. Jones's Facebook page "A Glimpse Behind the Fence".
---