International Association of Chiefs of Police and TASC Announce National Initiative to Combat our Nation's Opioid Epidemic and Mainstream Diversion Programs
By The International Association of Chiefs of Police and TASC
Published: 09/04/2017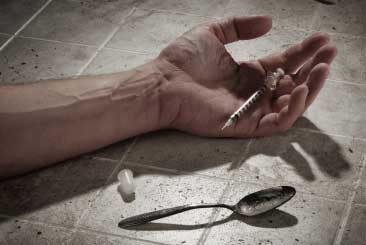 Alexandria, VA – The International Association of Chiefs of Police (IACP) and Treatment Alternatives for Safe Communities (TASC) have come together to promote an initiative to create robust alternative-to-arrest diversion programs for state, county, and local law enforcement agencies across the United States; in line with the Trump Administration's announcement on responding to the current opioid epidemic.

The IACP/TASC collaboration seeks to greatly improve the means, ease, and speed with which law enforcement can partner with substance use and mental health treatment providers so that police can help people in need access treatment as rapidly as possible. This collaboration is particularly timely, and more important than ever, given the announced national opioid epidemic emergency. For example, "Naloxone Plus" models are specially designed for law enforcement and treatment partnerships to prevent future overdose deaths.

"At this critical time for our communities, law enforcement efforts to connect people with drug treatment could not have greater urgency," said IACP President Donald De Lucca, Chief of the Doral, Florida, Police Department. "Law enforcement officers, working side-by-side with treatment providers and community, will together help form the solution."

To launch this effort, IACP and TASC will work through the Police, Treatment, and Community (PTAC) Collaborative, the first national effort to build a multi-disciplinary approach that ensures law enforcement, treatment professionals, and community members collaborate as equal partners to reduce crime in the United States.

The IACP and TASC initiative will: 1) identify the many variations on the concept of diversion across the United States, pinpointing programs with the most promising and measurable outcomes, 2) launch a significant nationwide pilot implementation approach using the identified promising models, 3) leverage the resources of the IACP Center for Police Research and Policy at the University of Cincinnati to measure and evaluate the results of the pilot implementation to ensure an evidenced-based approach, and 4) launch one of the largest pre-arrest diversion initiatives in the United States, seeking a sea change in policing (and justice) practices.

While diversion to treatment is not a new concept, this initiative adds a critical element that's been missing: a dynamic and sustainable partnership that brings together TASC's expertise in evidence-based responses to substance use and mental health disorders, along with IACP's expansive and knowledgeable law enforcement network.

"We know from four decades of research and experience that formal connections to treatment can improve access and outcomes," said Pam Rodriguez, president and CEO of TASC. "Across the U.S., prisoner reentry programs, court intervention programs, and prosecutorial diversion programs have proven successful for decades. Their lessons can be applied even earlier in the justice system—ideally before people even enter it."

"This initiative can yield value across the U.S., including safer communities, healthier families, and officers returning home safely from duty," said De Lucca.

About TASC
TASC, Inc. has a 40-year history of bridging justice systems and community-based substance use treatment programs. Offering direct services to more than 20,000 people annually in Illinois, TASC works in partnership with law enforcement, courts, prisons, child welfare programs, and community-based service providers to implement evidence-based services that increase health and reduce recidivism.

About the IACP
The International Association of Chiefs of Police (IACP) is a professional association for law enforcement worldwide. For more than 120 years, the IACP has been launching internationally acclaimed programs, speaking on behalf of law enforcement, conducting groundbreaking research, and providing exemplary programs and services to members across the globe. Today, the IACP continues to be recognized as a leader in these areas. By maximizing the collective efforts of the membership, IACP actively supports law enforcement through advocacy, outreach, education, and programs. Through ongoing strategic partnerships across the public safety spectrum, the IACP provides members with resources and support in all aspects of law enforcement policy and operations. These tools help members perform their jobs effectively, efficiently, and safely while also educating the public on the role of law enforcement to help build sustainable community relations.

About PTAC
The Police, Treatment and Community Collaborative (PTAC Collaborative) was launched in April 2017 with a mission to strategically widen community behavioral health and social service options available through law enforcement diversion. The purpose of the PTAC Collaborative is to provide national vision, leadership, voice, and action to reframe the relationship between law enforcement, treatment, and community. PTAC promotes the development and dissemination of a wide variety of pre-arrest diversion efforts, not limited to any single approach. PTAC seeks to avoid issues of racial disparity in practice as pre-arrest diversion initiatives grow across the country. We welcome the participation of representatives from law enforcement and other criminal justice entities, behavioral health, research, community, advocacy and related organizations in any of the strategic areas.
---