What Is Your Theme Song?
By Joe Bouchard
Published: 08/21/2017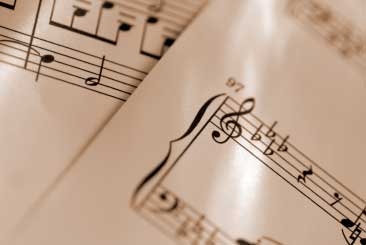 The following is an installment in "Icebreakers 101: The College Edition", a series featuring "Ice Breaker's" designed to promote training awareness and capabilities in the corrections industry.

Hip Hop, Emo, Metal Head, Pop, Rap, Polka, Gregorian chant.

These are just a few genres of music. All of them have a following. Some adherents vehemently defend what they consider the best music. It is all very subjective and personal. For music, people will argue and defend to demonstrate their allegiance to what they believe is the true faith.

I cannot say that wars were started because of this. But passion and strong opinions come to the fore when people are asked to choose their favorite song. Fortunately, there is a way for the intrepid facilitator or instructor to tap into this energy.

To start each class off with a chance for everyone to participate, I employ a variety of formula icebreakers. I write four questions in the board. In formula icebreakers, the first three are almost always the same, generic introduction questions. Some examples are:
What is your name?
What year of college is this for you?
What is your ultimate vocational goal? ("Uncertain" is an acceptable answer.)
The fourth question is the slightly odd, icebreaking question. For this icebreaker, the pivotal question is:
What is your theme song? (As a bonus, ask why the person relates to the song.)
As an instructor, especially if you have what looks like a shy group, you may want to give a minute or so to think. You should also be honest and lead the group. For example, for number 4, at this writing, I would say, Iron Maiden's "The Trooper" is my theme song. I identify with it because of the powerful and inspiring introductory riffs."

It behooves you to ask yourself some questions:

Do I run the risk of ridicule?
Of course! But you risk that every time you step away from the podium and in front of the class. In fact, this exercise may be the start of a running joke. The real question is: How will you transform the possible ridicule into quality instruction?

Will everyone know the song that you chose?
Possibly not. I chose a song that is a decade older than most of the students I currently teach.

Should you chose a song that the students will know?
You should only do this if it is a song that you identify with. Don't modify your true answer in order to find a consensus in the class. Be honest and your students will likely follow your example.

Can I play the riff for them?
Why not? You are the instructor! You have the technology. Or, you could invite your cool brother with his electric guitar to demonstrate. Perhaps, students will play a snippet of their chosen ballad, ditty or war cry from their mobile device.

Now that you have assessed yourself as a pillar of integrity and a citadel of truth, proceed with the exercise.

Keep in mind that this icebreaker is an excellent segue into the security threat group module.
You can take a historical romp through popular music and describe, for example, how metal heads identified themselves with clothing, band names and other styles.
Recent and current examples can be sought from the class.
The point is to identify group behavior with a common bond. In this case, it is musical preference. In the case of a gang, there are economic and socio/protection elements.
This is not a music appreciation class. But, discussion can go in that direction. However, it may be good to let it flow in that manner, as individual and group identifiers can point up how people act in gatherings and structure. Of course, it is not rocket science. This is ultimately a way to get people to speak in class on their first day. Have fun, rock star!

Joe Bouchard is a Librarian employed with the Michigan Department of Corrections and a collaborator with The International Association of Correctional Training Personnel (IACTP). He is also the author of "IACTP's Corrections Icebreakers: The Bouchard 101, 2014" and "Operation Icebreakers: Shooting for Excellence". The installments in this series include his opinions. The agency for which he works is not in any way responsible for the content or accuracy of this material, and the views are those of the contributor and not necessarily those of the agency. While some material is influenced by other works, all of the icebreakers have been developed by Joe Bouchard.

Visit the Joe Bouchard page

Other articles by Bouchard:
---