Why Should I Trust You?
By Joe Bouchard
Published: 08/28/2017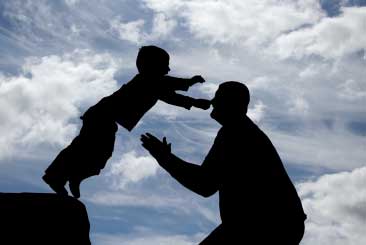 The following is an installment in "Icebreakers 101: The College Edition", a series featuring "Ice Breaker's" designed to promote training awareness and capabilities in the corrections industry.

Short and sweet. Sometimes the best concepts are simple and require few words. This is an example of this.

Trust is the glue that holds corrections together. Certainly, policy and procedure tell us what to do and when to do it. However, if we cannot trust one another to do the right thing on the job, this already difficult vocation of corrections becomes even more challenging.

To say that trust is concern in corrections is to utter a colossal understatement. What better concept can you find to start a semester in corrections education?

To start each class off with a chance for everyone to participate, I employ a variety of formula icebreakers. I write four questions in the board. As stated elsewhere, in formula icebreakers, the first three are almost always the same, generic introduction questions.

Formula icebreaker:
Name
Job aspiration
Time in school or on job
The last question is:
Why should I trust you?
This was an instant classic. I rendered my three answers as a way to get the ball rolling. Then I told them that they really have no reason to trust me. I laid out my credentials and some of my philosophy, but came back to the notion that they had to assess my actions in order to match an amount of trust to it. I also said, "My goal is not to promote distrust. Rather, I am here to get you to think with a critical eye."

The answers you get will vary: from funny and self-aggrandizing to serious and nervous. But, the tone is set: Be careful (but not too paranoid).

You may extend this exercise by asking why trust is so important in the field. In addition, instances of staff gone wrong can be illustrated and recounted. We note that this behavior is the exception rather than the rule. However, these are far-reaching actions that impact us as a profession.

This is an excellent segue into modules that deal with staff relations and staff misconduct.

I hope that I have earned your trust so that you are comfortable enough to employ this icebreaker.

Joe Bouchard is a Librarian employed with the Michigan Department of Corrections and a collaborator with The International Association of Correctional Training Personnel (IACTP). He is also the author of "IACTP's Corrections Icebreakers: The Bouchard 101, 2014" and "Operation Icebreakers: Shooting for Excellence". The installments in this series include his opinions. The agency for which he works is not in any way responsible for the content or accuracy of this material, and the views are those of the contributor and not necessarily those of the agency. While some material is influenced by other works, all of the icebreakers have been developed by Joe Bouchard.

Visit the Joe Bouchard page

Other articles by Bouchard:
---